Add Overwatch to your garden with a 3D printed Bastion planter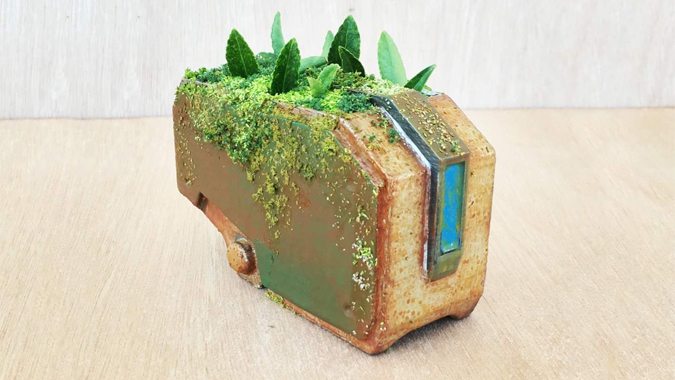 What every garden really needs is a little Overwatch, right? Just take a look at Bastion's overgrown skin, he fits right at home. Someone else thought so too, as there now exists a 3D printed planter in the shape of Bastion's own head. It's modeled after the game's Overgrown skin with an opening at the top of Bastion's head for plants. Of course, to get the proper overgrown feel, you'll need to sand and meticulously paint the planter in order to replicate the foliage and rust. But the base head makes a decent enough planter as is. If you happen to have a 3D printer, the pattern will take about 6 hours for full printing time.
The 3D print is created by user fotis mint, who is no novice at this. You may remember the Kanai's Cube they previously did, and they have an entire gallery of various video game-related 3D prints. If you're looking for more in the way of video game paraphernalia, you don't even need to limit yourself to small things like statues or planters. Weapons are a common print on the site, just judging by the amount of Warcraft items up, and if you really want to get crazy, you can even print your own Lich King helm.
The possibilities are endless when you get into 3D printing, as long as you can find a pattern for it. A Bastion planter is a little more subtle than full Lich King regalia — at least as subtle as a robot head can be — but it definitely adds a unique touch around the house.