Experience Warcraft lore in a bite-sized, TL;DR version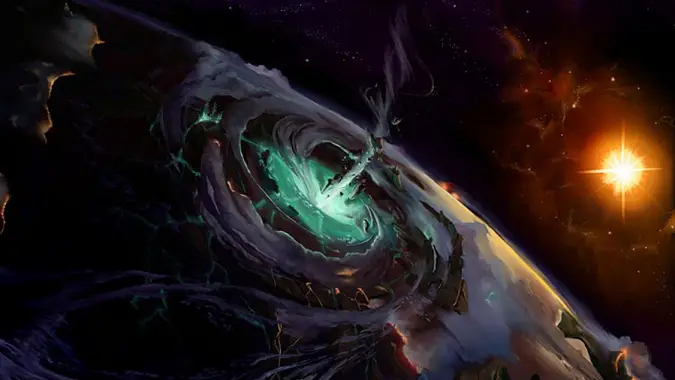 WoW Lore TLDR offers a minimalist overview for the lore of World of Warcraft so that you can see the story at a glance and cover the important concepts. There are popups for key words or ideas to look a little further into each section. It's basically like Spark Notes but for Warcraft. Remember Spark Notes? Everyone used it to avoid actually reading the required books for school and instead quickly go over main themes that were likely to be tested on.
If, once again, you didn't read the book, WoW Lore TLDR has you covered. The bite-sized lore covers the beginnings of Warcraft in four sections so far: the creation and the Titans, Azeroth, Draenor, and the Alliance and Horde. The fifth section, which is pending, will cover the return of the Burning Legion, featured in Warcraft III and Legion. All in all, t's a very quick view of the events that shaped our universe — and if you're interested in a certain part, you can click to expand that section, offering more detailed information in key bullet points.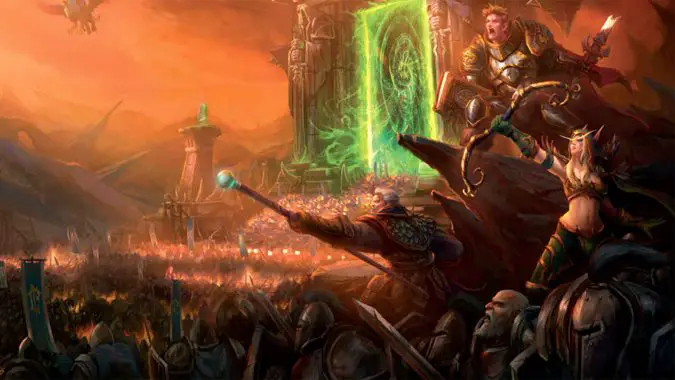 Now I'm a big proponent of reading the whole story, but sometimes you can't remember something and need a quick overview. Let's face it, Warcraft lore is pretty convoluted and very in-depth. That's why they made the Chronicle editions to streamline it and have an "official" version. There's so much lore that every Lore Watch podcast isn't nearly long enough to discuss the many theories and intricacies. We could spend all day talking about it and often spend all day writing about it. Yet there's something to be said for getting the general gist of the message out there.
Millions of players quest through Warcraft, but they're not reading every single quest's text. I do, but I recognize I am clearly not normal. It's a lot to take in, and sometimes players may feel overwhelmed with the story of a particular zone. WoW Lore TLDR is a good introduction for someone new to the game who wants to know more — they can get the message and dive in more at their leisure without getting bombarded by the wealth of information. It's also great for people who have been playing but never really paid much attention to the stories in-game. Especially now — it's a great time to get caught up with patch 7.3 on the horizon. The lore is ramping up and 7.3 is set to be a doozy, so why not get caught up now? Whether that be in the TL;DR form or a bit more in-depth, it's your call!