This homebrew D&D take on Heroes of the Storm makes me want to play both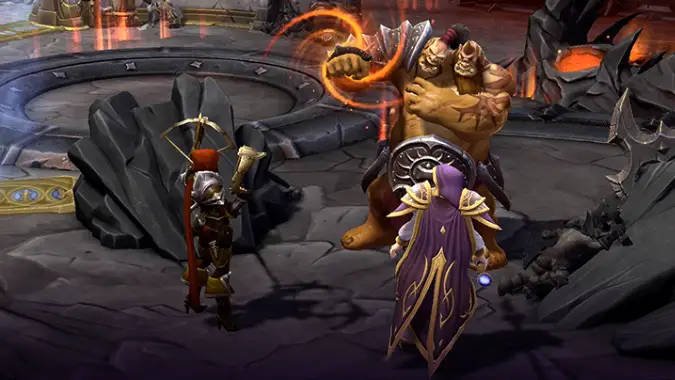 Heroes of the Storm is a game made out of all of Blizzard's other games, and as such, I find it really interesting that Reddit user Shamus_Aran decided to create his own 5th Edition D&D supplement around Heroes. His homebrew D&D supplement adapts various races, class features, and items from Heroes with impressive results. I especially find this interesting because I'm currently scheduled to play in a 5th Edition game adapting World of Warcraft.
Speaking of which, as you can see, WoW gets a bit of love in Shamus-Aran's homebrew with his rules for Ettinkin — a way to adapt two-headed Ogres like Cho'gall to the tabletop. I'm not saying this is exactly how I'd do it — for one thing, I'm way more familiar with 3rd Edition — but seeing others try this kind of thing makes me itch to try crafting a campaign sourcebook that plays around with the whole idea of the Nexus.
The original thread on Reddit shows you people reacting to the work, and that's one of the things I love the most about homebrew stuff — the behind-the-scenes tinkering with the rules to make something new. I think I'd be willing to give players who willingly split a character the way Cho'gall works in Heroes a pretty substantial XP boost to encourage the cooperation that would be needed.
But man, it's worth reading just for the stats on Sulfuras and the Aberrant summonings. I'd love to see more D&D for this — working Diablo, StarCraft, and Warcraft characters into 5th Edition rules, giving us some looks at how to adapt classic Overwatch characters, it could be a hoot.