StarCraft's patch 1.19 is the last major patch before StarCraft: Remastered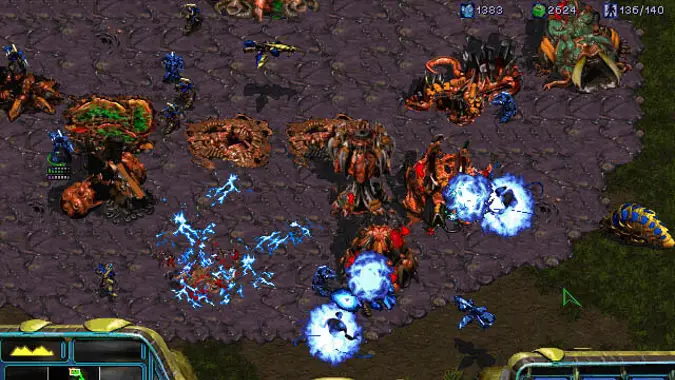 Yes, you read that correctly. The original StarCraft game is still receiving updates, and its latest, patch 1.19, marks the last major patch it will receive before StarCraft Remastered launches later in August. Several changes appear to bring the game up to more modern, cross-game standards, especially when it comes to this thing called "Battle.net" — which is totally, absolutely not a retired name or anything.
Outside of those changes, there are some quality-of-life improves made to chat panels, the search-games screen, observer mode, and some miscellaneous options. And, as always, there are a few bug fixes tossed in the mix for good measure.
See the full list of updates below:
Greetings Cerebrates, Executors, and Commanders,
1.19 is live. This is the last major patch before Remastered launches. Thank you for playing and working with us to refine the updates. Go team.
Features & Improvements
General Battle.net
A Battle.net account is required to access multiplayer gateways
Save Legacy Profiles forever by pairing them to a modern Battle.net Account
Create or link up to three Profiles per gateway
Friend's list now contains whisper and status for friends playing modern Blizzard games
NumPad+0 stats ordered by player name
Popular maps display based upon the most played maps in the last 24 hours
Replays and saved games are cloud saved and accessible upon login
Chat Panels
Added to all multiplayer screens
Click the Channel name in the Message Entry box to display the last channels
Change message target with /1, /2, or /w (player)
Search Games Screen
Open games automatically update with player information and availability
Games list auto-refresh has replaced by a refresh button
Added filters for name, game type, private, acceptable ping, and player count
Observer Mode
Right click player name to follow their camera
Right click to follow a unit
Left click player name to toggle their field of vision
'A' shows/hides Unit, Economy, and Minimap
Alt+U or hides/shows Units section
Alt+E hides/shows Economy section
Alt+I hides/shows Minimap
Alt+W hides/shows Button section
Options
H.O.T.K.E.Y.s have arrived – again
Added an option to disable custom hotkeys in Create menu
An expanded version of Options can now be found on the main menu screen
Bug Fixes
Ending a game in an Observer slot is handled gracefully
Carriage returns in map details are preserved
Known Bugs
Asian and Cyrillic characters not supported in Legacy Chat