Do you hop between games?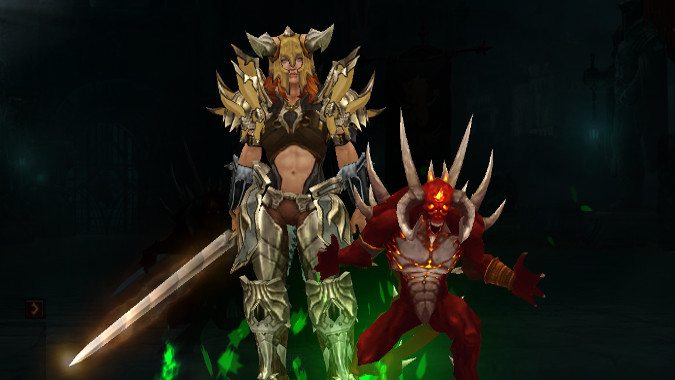 Since I don't raid much, I'm pretty much done with patch 7.2 in World of Warcraft. I could keep grinding for Nethershards for a small chance at a Titanforged upgrade, or I could run LFR and eventually run into that one player who gives me grief for momentarily missing a spell effect — "What are you, blind?" As it turns out, yes. But for now, I'm content to chill out.
Well, chill out from WoW. I'm playing a lot of Diablo 3 at the moment. Not just my Seasonal Hero, who is well into Reaper of Souls (about to face Adria, in fact) but also my main Barb, who is doing pretty well on gaining Paragon levels. Although he's still way, way behind people who've been playing this whole time, I'm still happily leveling at my own pace.
I don't stress myself with things like leaderboards, both because I'm so far behind everyone and also because I just play for fun. Maybe — well, no, definitely — my Seismic Slam build isn't the best, but for the gear I have and the Paragon level I'm at, it's a lot of fun. Plus, I feel relaxed because I'm not dealing with WoW grouping.
I'll get back into WoW when patch 7.3 drops and I can start farming new rep and such, and I'll definitely head into Antorus on LFR just to see it. But for now, it's a nice vacation that lets me keep playing something fun with my wife. So how about you? Do you ever take a break from Overwatch to play Hearthstone for a while? Stop playing Heroes so you can check out StarCraft 2? Or are you constantly in a state of hopping around from game-to-game?