News
Aug 22, 2017 8:00 pm CT
Gamescom 2017 swag and more, including new Blizzard exclusives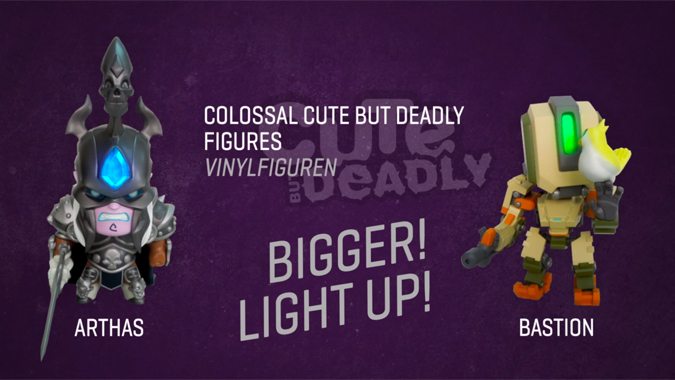 Blizzard's really upping their swag game with the Gamescom loot. Like San Diego Comic-Con last month, Blizzard is doing away with one-time exclusives and introducing new loot that will eventually find its way to the Gear Store. There are still a couple things you'll only be able to get at conventions, but the majority of the merchandise will be available to all.
Blizzard's new loot system:
Convention Exclusives: Stuff you can get at BlizzCon, San Diego Comic-Con, Gamescom
Blizzard Exclusives: Stuff you can get on the Gear Store after being introduced at the convention
If you're at Gamescom or going to BlizzCon you'll be able to get the Convention Exclusives as well as the Blizzard Exclusives. BlizzCon Virtual Ticket holders also have access to the online BlizzCon pre-convention store, but it's unclear if the Convention Exclusive items will be available through that. We'll find out soon enough though — the BlizzCon store should be going up or opening its preview in a little over a month. But for now, here's what is available at Gamescom.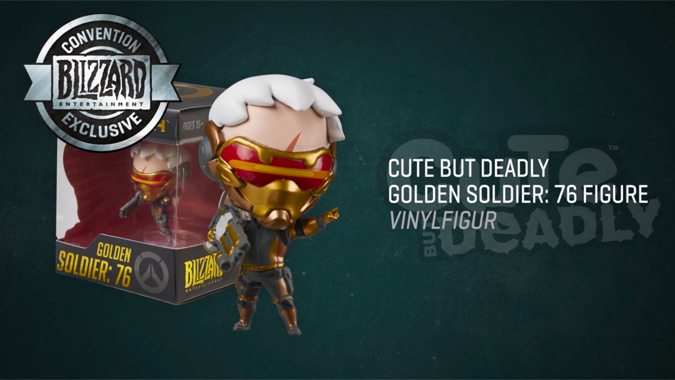 Convention Exclusives:
Cute But Deadly Golden Soldier: 76
Funko POP! Vinyl Carbon Fiber D.Va
Funko POP! Vinyl Titanium Pharah
Illidan vs. Gul'dan Art Print
Blizzard Oversized Convention Bag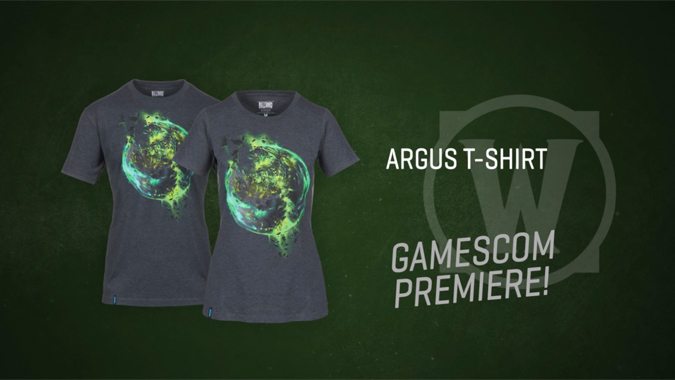 New Blizzard Exclusives:
Cute But Deadly Colossal Arthas and Bastion (they light up!)
Heroes of the Storm Battlegrounds T-Shirt
StarCraft Emoji T-Shirt
World of Warcraft Argus T-Shirt
Diablo The Dark Wanderers T-Shirt
Hearthstone Icecream Citadel T-Shirt
Junkrat T-Shirt
Lúcio T-Shirt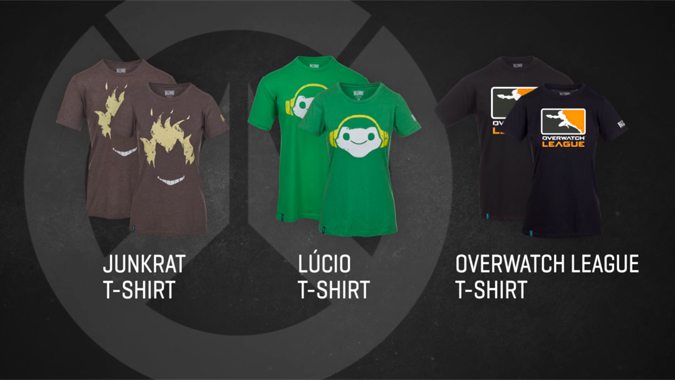 Overwatch League T-Shirt
Overwatch New Era Hat
Overwatch Windbreaker Jacket
D.Va Bomber Jacket
Overwatch Logo Long Sleeve Shirt
Alliance/Horde Long Sleeve Shirts
Diablo Long Sleeve Shirt
Hearthstone Long Sleeve Shirt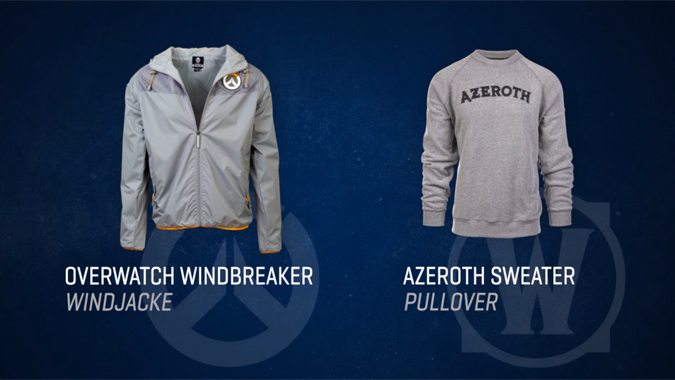 Azeroth sweater
Blizzard 25-Year Anniversary Backpack
Knights of The Frozen Throne Print
The Blizzard Exclusives should be on the Gear Store at some point, though some like the Icecream Citadel T-Shirts have been available since San Diego Comic-Con. Unfortunately the online Blizzard Gear Store is down for maintenance right now if you aren't in Germany to get your hands on all this cool stuff, but it should be up in time for BlizzCon.
See all the merchandise available in Blizzard's Gamescom gear video below.