What would make the Trial of Style better?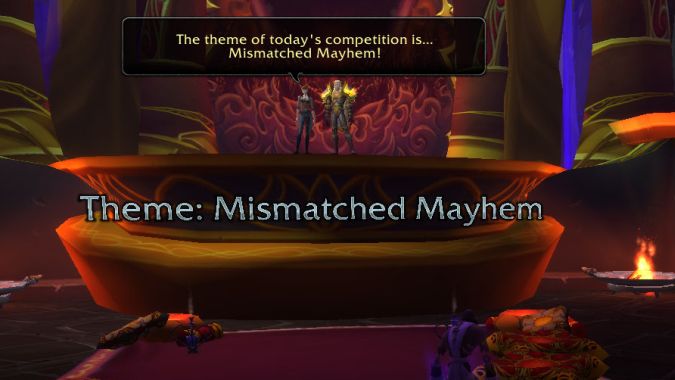 It feels like it was only yesterday the Trial of Style took the World (of Warcraft) by storm, and yet, it's already time to say goodbye. I still maintain that the Trial was one of the most popular and most successful micro-holidays to be added to the game, but that doesn't mean it was without its flaws.
Granted, the nature of micro-holidays is that they are intentionally supposed to feel inconsequential if you happen to miss them, but still — the Trial of Style could be a lot more than it is. The most common complaint seems to be that the rewards were lackluster at best. Not only could you earn far more Tokens than you could spend, but the transmog sets weren't unique.
Personally, I didn't mind the sets, even if the era of WoW they came from meant they could look kind of… unimpressive. But I was really expecting something like a grab-bag similar to the crates from the Salvage Yard in ye olde garrison. An easy way to use excess Tokens on random pieces of transmog gear — possibly some rare or retired ones — would have gone a long way.
If I had it my way, the Trial of Style would be once a month and offer a lot more — achievements, more gear options, maybe even a title! Granted, that would mean working on some of the ways to game the system, but I think it could be done.
Really, I just love the Trial of Style and want to see it live up to its potential. This first round was fun, if not free of errors, but it would be an even bigger error if Blizzard decided not to expand on it in the future.
Let's say they do, though. What would you like to see in an expanded, idyllic version of the Trial of Style? Go crazy with ideas!