There's a fresh free rotation, but Kel'Thuzad is this week's biggest Heroes news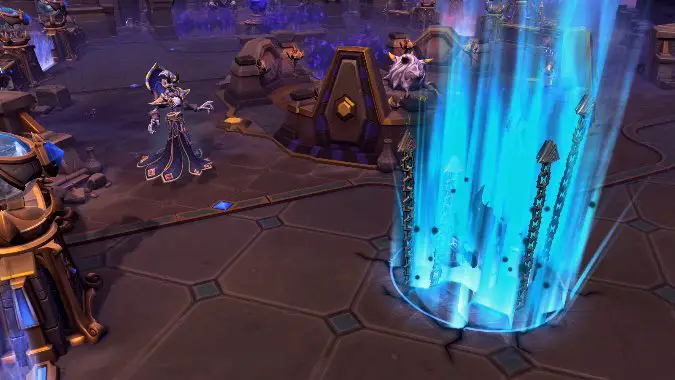 Ready for another week in the Nexus? While there's not much happening this week, Gamescom is in full swing, and it's already brought word that Kel'Thuzad is coming to Heroes of the Storm — and he's bringing some friends, like Dreadlord Jaina. (Yes, you read that right.) We don't have a solid release date yet, but assuming the Heroes team sticks to the regular schedule we could see him on the PTR as early as this week. But even if he doesn't make his entrance immediately, we're certain to see him in the next couple of weeks. In the meanwhile, you can already take a look at his abilities.
For Twitch Prime members, don't forget to claim your legendary loot chest — but for everyone else, it's just another day in the Nexus, though there's always the chance of more Gamescom news. Check out this week's rotations below.
Hero rotation
Malfurion
Valla
Gazlowe
Johanna
Thrall
Dehaka
Lúcio
Gul'dan
Cassia
Tassadar
Chen (Slot unlocked at Player Level 5)
Illidan (Slot unlocked at Player Level 10)
Chromie (Slot unlocked at Player Level 15)
Sgt. Hammer (Slot unlocked at Player Level 20)
Hero sales
Probius: 375 Gems
Sylvanas: 312 Gems
Featured items
Ascendant Probius Prime skin
Indigo Li-Ming skin
Real Dream Azmodunk skin
Fervent Love Goddess Tyrande skin
Nightmare Shan'do Illidan skin
Molten Druid of the Flame Malfurion skin
Azure Nimbus Cloud mount
Armored War Steed mount
Weekly brawl