Kel'Thuzad hits the PTR along with this week's free hero rotation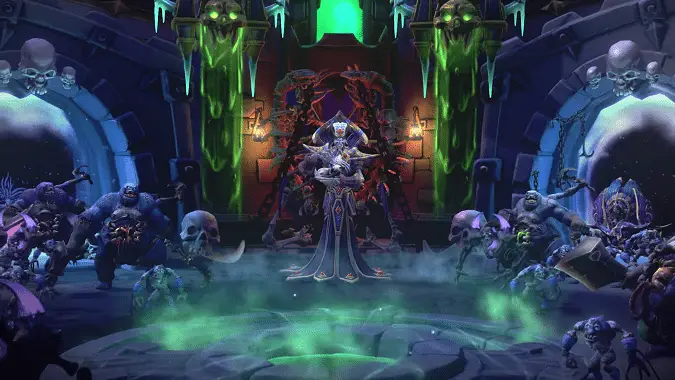 While Kel'Thuzad still isn't on the live servers, he has hit the PTR (along with plenty of new skins and big changes to Jaina, Morales, and Leoric) so you can give him a test drive before he arrives in the Nexus next week. But the live realms have had their own balancing patch, featuring surprise nerfs to Kerrigan and Chen. (Sorry, Kerrigan and Chen fans. Your day will come eventually.) But other than that, all we have is another new rotation — including Chromie dodgeball, which is our new favorite brawl — and a dwindling amount of time to pick up enough ranking to get Season 2's Earthbreaker Grizzly mount.
And now that you're up to speed on the latest from Heroes of the Storm, let's check out this week's rotations.
Hero rotation
Li Li
ETC
Zagara
Butcher
Kael'thas
Artanis
Arthas
Diablo
Kharazim
Ragnaros
Sylvanas (Slot unlocked at Player Level 5)
Brightwing (Slot unlocked at Player Level 10)
Probius (Slot unlocked at Player Level 15)
Genji (Slot unlocked at Player Level 20)
Hero sales
Falstad: 312 Gems
Li Li: 150 Gems
Featured items
Dark Storm Lord Falstad skin
Snowy Adventurer Li Li skin
Shadowmoon Hellblade Samuro skin
Ymirjar Leoric skin
Medic Uther skin
Covert Raider Rexxar skin
Space Lord's Starbreaker mount
Turquoise Cloud Serpent mount
Weekly brawl