Patch 7.3 Invasion Points and You: Enjoyable or death-traps?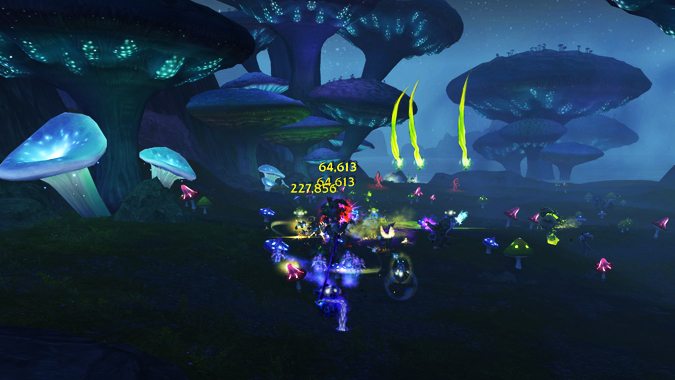 Tuesday's continuation of the Argus storyline also brought us new Invasion Points. Instead of the Legion invading our world where we have to race to fight them back, we find portals where the Legion is invading other worlds and we must go oust them. The Invasion Points work relatively the same way the pre-Legion invasions went: everyone who enters the "scenario" around the same time will advance the quest progress (between 3-10 people).
As a geared healer, the invasions don't even faze me. I like to quest as Discipline and it's really easy to cast Power Word: Radiance on cooldown and DPS away, healing most of the people near me. The invasions are quick and easy for me. For my DPS buddies, however, it's a different experience. They often have to watch what they're doing much more closely than I do. Since the invasions don't put you in a group, as everyone who enters is simply placed there, role composition can be a mixed bag. It's often up to the players themselves to keep from ending up on the floor. It's even worse when you're low-geared. Argus mobs hit hard and have a lot of health, even for geared players, and going in below raid-level gear is painful. With the amount of damage and free-for-all from mobs during the Invasion Points, it's hard for lower-geared players to keep themselves up which definitely makes the Invasion Points less fun.
How are you finding the Invasion Points? Do they add to your enjoyment in game or are they frustrating death-traps?