WoW
Sep 19, 2017 6:00 pm CT
Mione solos Helya normal in Trial of Valor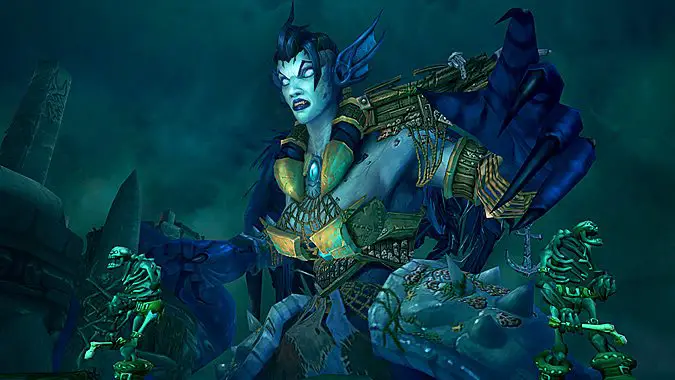 While Mione can solo current (and harder!) content than most players are doing currently, like, you know, a full +19 Mythic dungeon, raid bosses still give a bit of trouble. That didn't stop her though, and the latest boss to fall to her solo endeavor is Normal-mode Helya. Even though it's on Normal and also a tier behind, the fight isn't exactly a walk in the park. Helya had the reputation of being considerably harder than the other two bosses in Trial of Valor. She can still give raid groups or LFR trouble.
In the video description Mione notes that the Taint of the Sea mechanic is currently bugged and making the instance much harder than it would normally be. This is the debuff that goes on the tank and two other players periodically. It's a ticking dot that also leaves a damage explosion on the ground when it expires or is dispelled. Mione says that if you can get through the first phase, then you can probably get through the rest as long as you meet the damage requirements before the enrage timer goes boom.
Mione is still playing the Demon Hunter as her main. The Demon Hunter took over the soloing adventures from her Death Knight in Legion, due to the wide range of the toolkit, and the ability to create clever talent builds and interactions with spells. At 942 item level she can handle the damage requirements and take a little harder hits than the average player. The fight took a little over 10 minutes to complete. That's not too much longer than some groups took when the content was current. Normal Helya fights ranged anywhere from 3 to 8 minutes at the time, depending on the skill of the group. Still, to see a recent raid boss fall to a solo player is impressive. Particularly while groups can still struggle in LFR. What will she solo next?