New Overwatch Zarya comic: Searching offers major reveals and a lot of questions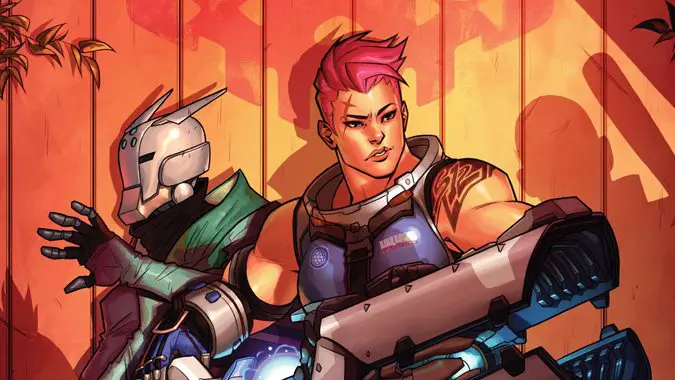 A new Overwatch comic is now available, and it's one that fans have been waiting for. Searching is the story of what happens just after the events of the Sombra Infiltration cinematic that debuted at BlizzCon last year. In the cinematic, we were left with a tantalizing epilogue that implied we'd see a Zarya short at some time in the future. While we don't have an animated short, we do have a comic — it picks up right where Infiltration left off.
Written by Andrew Robinson and Joelle Sellner with art by Kate Niemczyk, Searching isn't just a story about finding Sombra. Although that's the main point of the tale, the comic also delves into Zarya's feelings about Omnics in general. Omnics are bad news in Russia, and Zarya has had plenty of bad experiences with them. She has to struggle with that built-in worldview when she's paired up with one to aid her search.
Searching doesn't answer all the questions regarding the global conspiracy Sombra is trying to unravel. If anything, it raises more questions than it answers. But we do get a few really tantalizing bits of information out of the comic, including one major reveal. And for fans of the Overwatch animated shorts, we also get a cameo from couple of familiar faces. I'm curious to see how the rest of this story unfolds. Will we get another comic? Maybe another new animated short? We'll have to wait to find out. You can read Searching in full over on the official Overwatch site, or check out the Madefire motion comic!