Bind on Account Legendary Tokens will help your alts in patch 7.3.2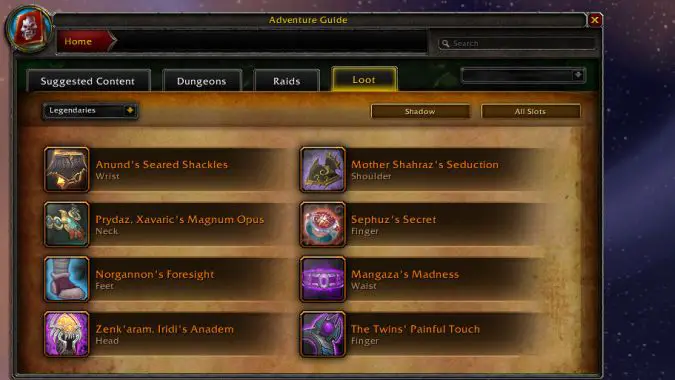 In patch 7.3.2, new Legendary items will come that will help you gear other specs and your alts. Wowhead datamined Bind on Account class Legendary tokens when the build went on the PTR and now we have some confirmation about how they will work. If you happen to have every single Legendary for your class, BoA class Legendary tokens will drop and can be sent to your alts to help them acquire Legendaries that you may have had issues getting.
The tokens were added because they don't plan on adding any new Legendaries for the rest of the expansion and it's more likely that players will be running out of Legendaries to get. There's also a possibility that the tokens could find other uses as we get close to the end of the expansion. Ion commiserated that players have long desired to have more control over what Legendaries they get and implied these could be a more targeted way to acquire certain Legendaries at a later point. It has long been disappointing to see an orange notification only to realize it's a Legendary you absolutely don't want.
They also plan to make it even easier to acquire the first couple Legendaries on new characters or alts. We've had some changes to speed up the process for the first two Legendaries but it's still very random and Legendaries are mandatory at this point in end-game content. The token system should help bridge the gap and make life easier for your alts that you don't always have time to play while you're still making progress on your main.