Will you run the Headless Horseman this year?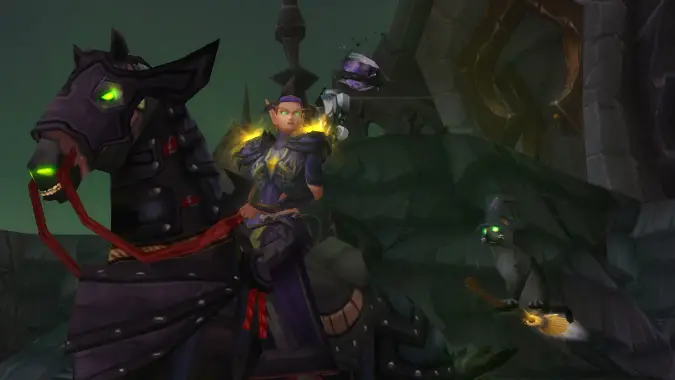 There's a tradition of sorts with holidays in World of Warcraft. They all drop something you want, and they all never actually drop it. So I've always taken a kind of bittersweet approach to Hallow's End, the WoW version of Halloween. But as of this year, I've got everything I want from ol' Headless. I have the mount, the sword, the helmet model for transmog. I don't need the rings. And I don't care about pets or cosmetic items.
I'm free. At long, long last, I'm gloriously free from ever having to run the Headless Horseman again. As long as Blizzard doesn't add anything new that I'd actually want — no new armor pieces, no new weapons, nothing like that — I can escape the gravity of well of at least one of the holiday bosses.
And I'm honestly glad and relieved about that, as much as I actually like ol' Headless himself. I do — I think he's a hoot. But at least I can run it purely as a "Hey, why not?" and not as a compulsory thing trying to get a helmet or a mount or anything like that. I don't have to hit it every day.
But that's still a thing others feel like they have to do. Are you one of them? Will you be running the Headless Horseman this year? Every day, even? Are you done with Hallow's End or are you in it for another year's worth of mount attempts?