BlizzCon 2017: Patch 7.3.5 brings scaling to every WoW zone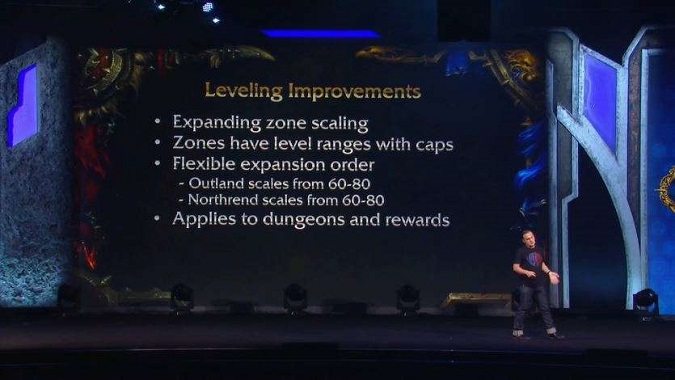 Coming in WoW patch 7.3.5, Azeroth's zones will get the Legion treatment. All classic and expansion zones will receive level scaling. Players will be able to finish the storylines in those zones before moving on or jump around to different zones as they level.
Classic zones will scale within a broad range, but will be capped at a certain level. That way, you can still go back and overpower the enemies in that zone as a hardened adventurer. For example, a low-level zone such as Westfall might scale from 1-30. Similarly, Blizzard wants to preserve the danger of that higher-level zone next door, so some zones will have a minimum level. For example, Western Plaguelands might start scaling at level 30 and cap out at 60.
In addition, all expansions will have scaling zones. The Burning Crusade and Wrath of the Lich King will scale from 60 to 80. Players can decide to skip back and forth between these two expansions or just stick to one for this entire level range. Likewise, Cataclysm and Mists of Pandaria will scale from 80 to 90.
All classic and expansion dungeons and rewards will also scale to your level.
The PTR for patch 7.3.5 will go live in a "few weeks" and we'll find out more then!