Alexstrasza's in-development video reveals more skins, plus some awesome sprays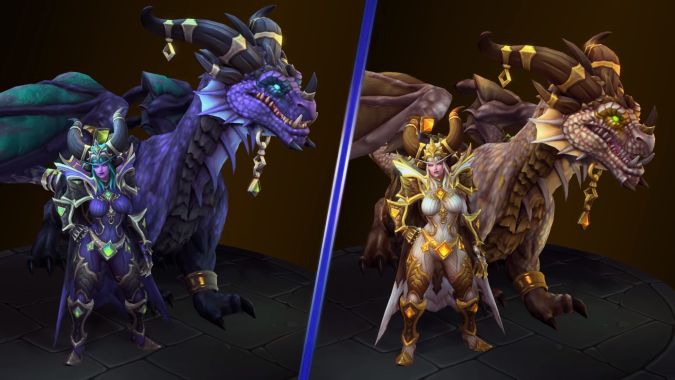 She may have only been announced a week ago, but Alexstrasza is not only already on the Heroes of the Storm PTR, she's also been given the in-development video treatment. While we've had some idea of the skins she'll have waiting for us to collect in the Nexus, we hadn't seen them all in proper video form until now. And honestly, unlike a lot of new heroes to join the game, Alexstrasza is making it pretty difficult for me to actually pick a favorite skin variant.
I was already pretty excited about her Dark Queen skin, but having seen the four additional variants of it… well, I'm pretty sure I may have to just go for the whole bundle on this one. I also appreciate that both her base skin variants and her "Master" skin variants run the gamut of WoW's Dragonflights. And the ones that aren't there? I won't be surprised to see those added in the future.
Of course, there's more than just the Dragon Aspect, all worth checking out in the video itself:
Pretty much all of us here at Blizzard Watch took an immediate affinity toward the Cuphead-like black-and-white sprays — I mean, can you blame us? Look at those things! I'm torn between Stitches and Junkrat as my favorite, personally.
Outside of those, we're also getting additional skin-color variants for Chromie, Medivh, Varian, and numerous other heroes. Also cool? Alexstrasza appears to have emojis for both her Elven form and her Dragon Aspect form.
Alextrasza is a Support here who is expected to arrive in Heroes of the Storm this coming Tuesday. We had a chance to play her at BlizzCon, and all signs point to her being a solid, fun addition to the Heroes roster. If you need any more proof of that, be sure to check out her Hero Spotlight from last week.