Here's what's happening to your Artifacts in Battle for Azeroth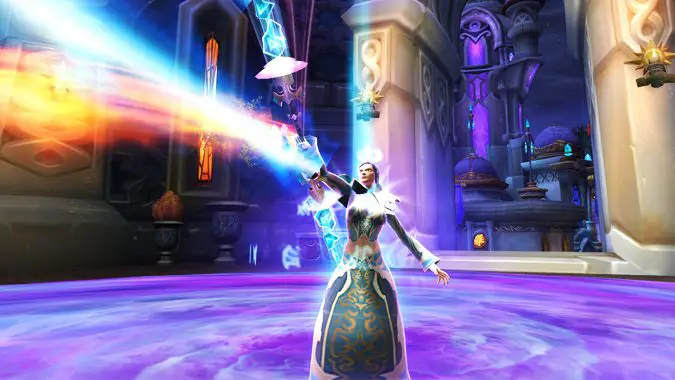 Artifact weapons have been an integral part of Legion, but they'll be getting some changes in the next expansion, Battle for Azeroth. First and foremost, they're going away. This may seem kind of counterproductive, since we've spent so much time building them up and wielding their power, but it makes sense from a gameplay perspective.
The devs realized that Artifact weapons removed a lot of the joy of getting new gear, but they kept us engaged throughout the expansion. Essentially, the system will continue with the new Heart of Azeroth, but with the parts the developers liked while also no longer limiting progression to a single piece of gear or spec.
Artifact weapons aren't just gear, though, they're also a source of class spells and talents. Most of our gameplay was balanced around having these Artifact abilities, and we've gotten used to keeping them in our rotation. The devs are keeping that in mind as well — abilities that are integral to class fantasy and gameplay will be added to the class as talents or passive abilities. We don't know yet what they'll keep and what they'll get rid of, but they said more specifics will come once the beta is underway. No date on that one either, but if I were to hazard a guess, I'd say early next year.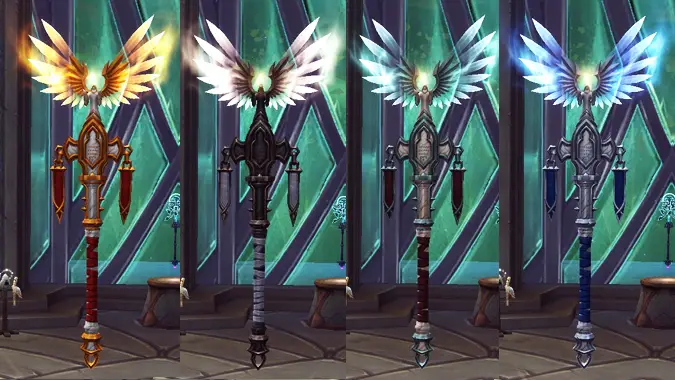 As for why we're losing our weapons in lore, well, we're fighting cosmic deities and it's going to take a lot more than just ourselves to take them down. This expansion has been all about heroic sacrifices, and it's entirely possible that we'll sacrifice our weapons and their powers to either defeat Sargeras or save Azeroth as Legion comes to a close.
Think of it like the Deathwing fight from Cataclysm when the Dragonflight aspects sacrificed their powers and immortality into the Demon Soul to completely vanquish Deathwing. Senior Game Designer Steve Burke mentioned in an interview with us that our Artifacts will be retired in a "very epic way," and Ion Hazzikostas also confirmed in an interview with Polygon that something spectacular will happen to make it feel worth it:
"I don't want to spoil specifically what's going to happen, but yes, your artifact weapon will not continue on in its current form. We know that they need to go out with a bang, so to speak. These are some of the most powerful, iconic weapons in the world, and we can't just have you replace them with a random plank with a nail in it."
If that's not enough for you, Jeremy Feasel is adamant that the finale of Antorus "is bonkers," so we should probably expect a good send-off.
Even though our Artifacts are going to a different place — like a farm upstate where they can run wild and free — the different appearances that we have been collecting aren't going with them. We'll be able to keep all the appearances we have earned and transmog them on later weapons if we so desire.
We'll also be able to go back to Legion content and earn most of the appearances even after Battle for Azeroth comes out. The ones we won't be able to get later will be skill-related rewards like the Mage Tower or level-15 keystone achievement appearances, so if you like those you'd better get them done before Legion ends.