You'll get more backpack slots with an authenticator in patch 7.3.5
Updated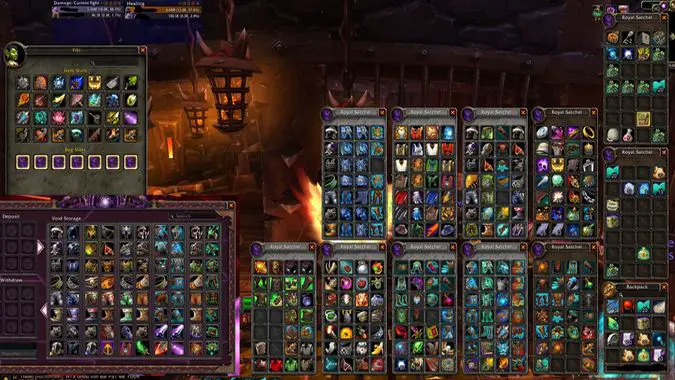 Whether or not Blizzard will ever allow World of Warcraft players to increase the size of their basic backpack has been a lingering question for years — almost as long as World of Warcraft itself has been existed. There was a long-standing rumor that the backpack could never be increased due to issues with the game's coding. The implication seemed to be that everything would break if they messed with the backpack.
However, when the question came up again during this year's WoW Q&A at BlizzCon, the developers had a surprising new answer: Yes, they will increase the size of the backpack. The caveat? The backpack's increased size will be a reward for players who attach an authenticator to their account. Additional storage can be yours for the low, low price of an extra layer of account security.
Update: The patch 7.3.5 PTR went live today and includes the backpack upgrade. Anyone with an authenticator automatically gets four additional bag slots. While there's no word on when it will go live, at least we won't be waiting until Battle for Azeroth.
This isn't the first time World of Warcraft has provided incentives for using an authenticator. All the way back in 2009, players who used an authenticator all received the Core Hound Pup pet. Back then, players had to purchase a keyfob authenticator from the Blizzard Store to benefit from two-factor security on their account. However, in the era of smartphones, the authenticator now comes in the form of a free app.