Get your own Vicious War Fox in patch 7.3.5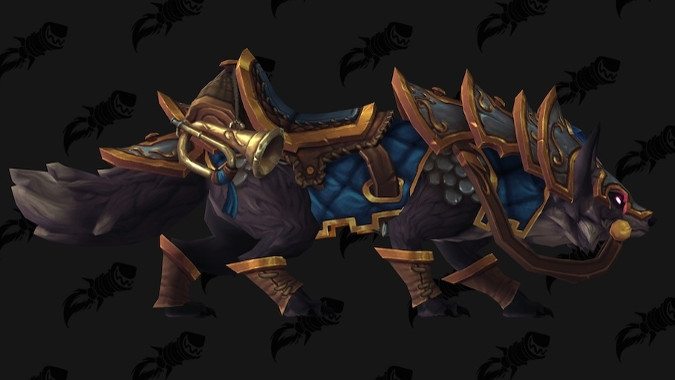 If you're a mount collector hankering for a fox mount, and for whatever reason can't get the one from Suramar to drop, then rejoice because there's another way as of patch 7.3.5. It's the Vicious War Fox, a PVP mount earned via arenas or rated BG's.
In order to get one of these — or indeed any of the Vicious mounts — you have to win 100 arenas or 40 rated battlegrounds in order to get your hands on a Vicious Saddle. Then you take that Vicious Saddle and trade it in at the vendors. Deathguard Netharian for the Horde, aka one L away from a serious problem, and Necrolord Sipe for the Alliance. These vendors sell all the previous Vicious mounts as well.
I kind of have to say that I prefer the Llothien Prowler to this mount. The armor looks extremely busy to me. But overall it's still a beautiful mount, and one that you can actually work towards acquiring. It's a nice change from the RNG dependent Llothien Prowler. The Prowler requires you to get lucky and get an invitation from a chest in Suramar. Plus the PVP mount has both Horde and Alliance versions. It's not one of those PVP mounts that leaves you out if you're not a specific faction. The Horde one is nice — the light fur gives it a desert Fennec feel. But I have to say I prefer the sable coat of the Alliance mount.
Either way if you want to pick up this mount as soon as patch 7.3.5 drops you'll need a Vicious Saddle. If you're not saving one now, you should get to work on your PVP. Remember, Dominant Combatant is the achievement you need this season to get a Vicious Saddle and pick up this mount. Good luck, mount collectors.