What do you want most out of Blizzard's holiday events?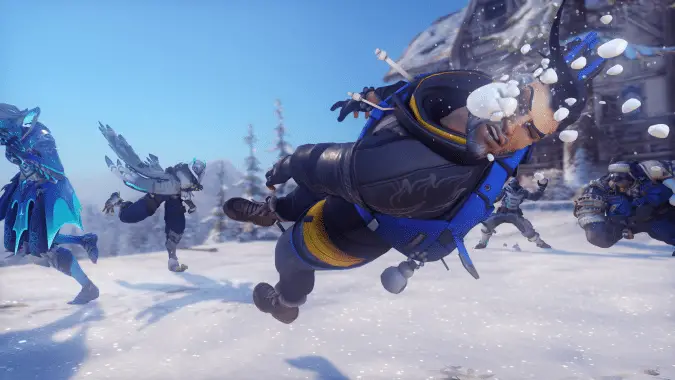 Blizzard's holiday celebrations began in earnest yesterday, as both Heroes of the Storm and Overwatch received their annual Winter Veil/Winter Wonderland updates. For Heroes, that means the return of several old Winter Veil skins as well as the premiere of new ones like Greatfather Winter Malfurion, Winter's Helper Valla, and Season's Reapings Malthael (which is just so, so good).
Overwatch tells a similar tale in that it also has Winter Wonderland skins, both old and new. On top of that, there's a new Arcade Mode Brawl that features five Meis and one very angry Yeti Winston. And while World of Warcraft's Winter Veil event hasn't quite started yet, it'll also have at least a new pet this year in addition to all the usual Winter Veil goodies.
All of this is to say, there's a lot of new and exciting wintry things to collect in the Blizzardverse. As is usually the case, however, there's almost no way to get it all without spending a boatload of real-life money. Because of this, you'll have to prioritize what you focus your farming on.
For me, I'm a big Heroes of the Storm player, so that's honestly going to be taking a lot of my time by default. The Malthael skin is by far my favorite, but since it can be crafted fairly cheaply, I made sure to grab it right away. Overwatch is a different story — I would give a great deal to have Ana's new skin or Orisa's adorable-as-heck puppy emote. But since I don't have as much time to devote to Overwatch as I'd like, it's all in the hands of RNG.
Sure, I may have enough credits to buy one skin or a couple emotes, but there's no way I'll get everything from Overwatch that I want. And that's why I'm focusing primarily on Ana's skin and Orisa's emote — they're the ones I want most.
What do you want most from Blizzard's winter events? Is it a skin? An emote? Maybe even a spray? Or are you a WoW player who just wants a new pet in your collection? Let us know below what the one thing you want to find beneath the Winter Veil tree is!