WoW
Dec 28, 2017 10:00 am CT
WoW Chronicle 3 artwork hints at Third War, Classic WoW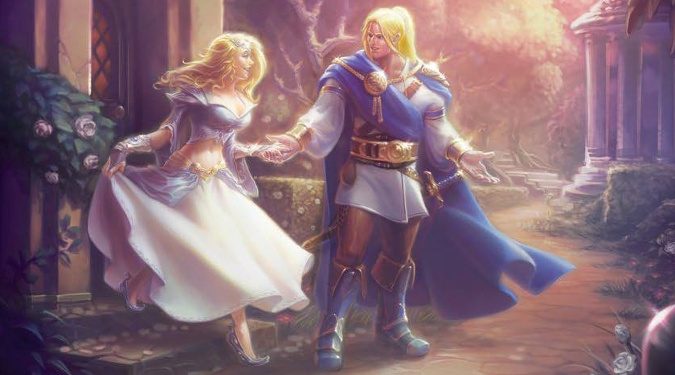 If you're champing at the bit for the next World of Warcraft Chronicle Volume — Volume 3, available for pre-order right now — then you may be interested in this little tidbit the folks at Wowhead have dug up for us. A Czech publisher named FANTOM Print posted some art from the third volume on Facebook. Based on the three images shared, we can take a guess at what the third volume of Chronicle will cover.
First, there's a picture of Jaina and Arthas in a more idyllic period of their lives. This implies that the book might be picking up right after Volume 2. Events in Chronicle Volume 2 ended just as the Second War came to a close. The second image features Varian and Anduin, with a severed Onyxia head in the background. The third is a full page image of C'Thun in his Ahn'Qiraj chamber.
Based on these, we're looking at covering the period from the end of the Second War through Classic WoW at the minimum. I'm not sure if Varian's return to Stormwind counts as during Burning Crusade or not. However, I expect the events of Burning Crusade will get their own edition of Chronicle.
I could be wrong though. Chronicle Vol. 2 covered a deep dive into Draenor's history and the entirety of the First and Second Wars. It's possible that Vol. 3 will cover more than just the Third War and Classic WoW. I personally feel like those two events in and of themselves are plenty to cover. A lot happened in the Third War, after all, and Classic WoW saw a lot of menaces that would require some detail to explore them fully.
These are only three of many art pieces that will be in the book, so we're still going to have to wait till next year to get the full picture. But I'm still interested to see how it all shakes out. And that C'Thun picture is really something — it reminds me of when I ran that raid, years ago.