Highmountain Tauren customization options offer antlers and eagles, but no dinosaurs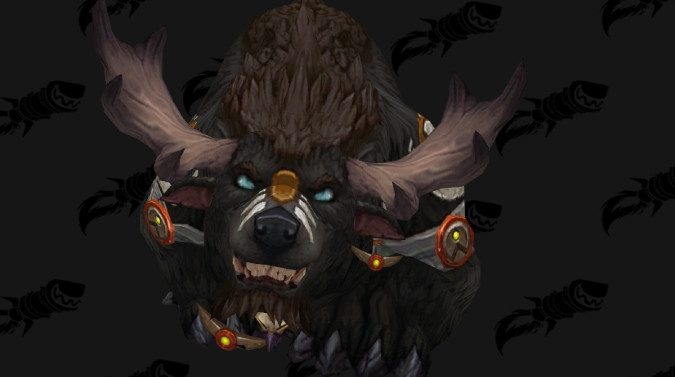 Okay, it's sad that the Highmountain can't turn into dinosaurs. I mean, you wouldn't expect them to, but still. What they can change into in terms of Druid forms is still pretty cool, and the folks at Wowhead have datamined their way through a bunch of it. First up are the Druid forms: there's an eagle flight form with antlers and a pretty sweet moose travel form in addition to their cat and bear forms which are pretty similar to other Tauren Druid forms, just with antlers. But there's also quite a bit of variation available in their Tauren forms as well, and their Shamans get unique totems as well.
Let's take a look.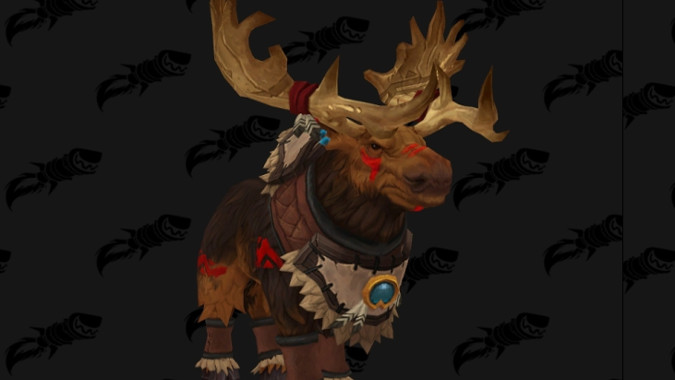 I honestly think one of the things I like best about Highmountain Druids getting a moose form is how smug it looks. That's right, I'm a moose. Their eagle form is pretty sweet, too. I think I was most taken off guard by the fact that their Shaman get a totem update — I mean, it makes sense, they live in a place called Thunder Totem, you'd expect them to be pretty comfortable with their own style on totems in general — but it has me wondering if we're going to see antlers on Shaman Ghost Wolf form or some custom Ghost Moose or something along those lines.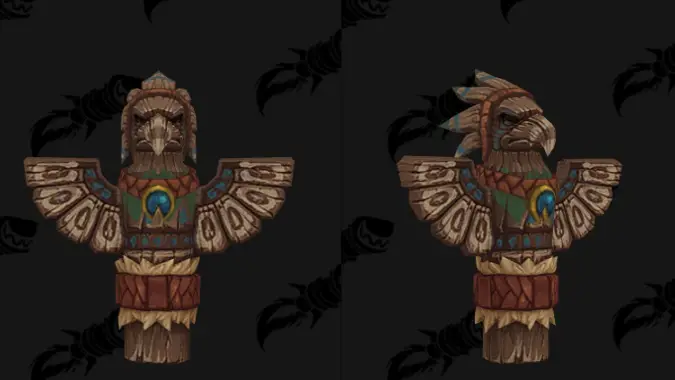 As you can see, their totems are pretty closely modeled after Thunder Totem itself, which to my eyes is somewhat reminiscent of Haida art in the real world.
I'm not surprised that we're going with the standard cat and bear forms for Highmountain Druids. There were plenty of both in Highmountain itself, after all. The eagle flight form and moose travel form are already a pretty large departure. I'm glad they're different enough with the antlers and markings to feel unique without being that different, ultimately.
But I absolutely love that the Highmountain get tattoos.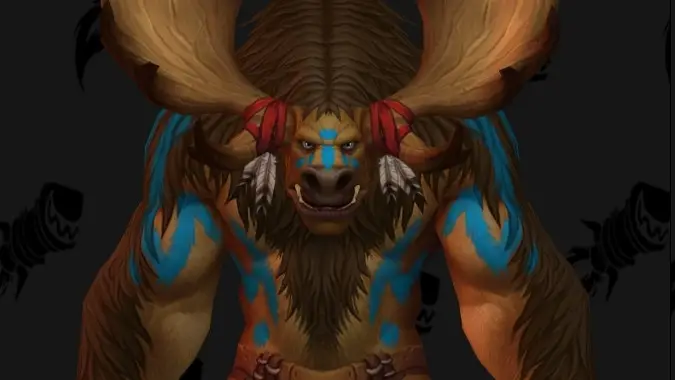 These face and body tattoos are in my opinion the best thing about Highmountain and they have me waffling in indecision about whether to play a Highmountain Warrior or a Zandalar Druid first. One the one hand, dinosaurs, but on the other hand, full body tattoos. Both male and female Highmountain get a variety of them, too. In addition, there's a variety of antlers (including carvings set into the antlers themselves) to help set your Highmountain apart. Overall, you have a lot of customization options to make your Highmountain Tauren look unique, and I only hope it's a harbinger for what all playable races get in the future.