Torbjorn is just one of the heroes on the list for a rework in Overwatch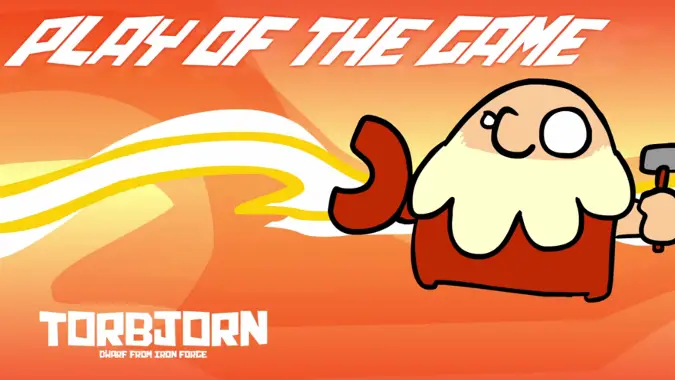 With a roster of heroes as big as Overwatch has, and with more being added on a regular basis, balance changes are going to be a natural part of the game's life cycle. Anyone who's been keeping even a modicum of attention toward Overwatch knows that Mercy has gone through several such balance changes in the past couple months. But Mercy is not the only one on the Overwatch team's adjustment list.
Recently, both Jeff from the Overwatch team and Principal Designer Geoff Goodman took to the forums to outline what heroes are on the adjustment list and how some of those heroes might be adjusted. First up, courtesy of Jeff Kaplan, is the list of heroes that are likely to receive changes in the future:
And while Jeff didn't provide a whole lot of specific, Geoff Goodman did. In a couple different threads, Geoff commented on various heroes and mentioned where the team wanted to take them. He didn't comment on all of the ones on the list, mind you, but he did give some pretty detailed insight on Doomfist, Sombra, and Hanzo.
When it comes to Doomfist, there's one change coming very soon that's aimed at his primary firing mechanic. Geoff didn't comment on his other change(s) except to say that they'll be on the PTR a little bit later.
Sombra, meanwhile, is going to be receiving some pretty sizable buffs on an upcoming PTR build. The buffs make her quite a bit stronger, especially against a selection of heroes who will have specific abilities targeted by Sombra's hacking. It's worth noting that these changes were live for a brief period recently, but they were not intended to go live quite yet.
When it comes to Hanzo, Geoff has a lot to say… without actually saying what specifically is going to be done to Hanzo. What he does do is talk about changes they've tried internally that didn't ultimately work out. It's hard to discern a specific direction from the post, save for the fact that it seems like no change has been off-limits (at least internally).
The closest thing we have to a direction is that the team wants Hanzo to be an appealing pick — one that will make your teammates happy, perhaps even excited. That said, the changes they've experiemented with are pretty dang interesting… though I'm glad they've definitely nixed the first two ideas.
We still have no idea what's in the works for Mei, Symmetra, or Torbjorn. Although, based on all the "Torbjorn main" memes, I wouldn't be too surprised if the basically-Ironforge-resident saw changes on the same level as Hanzo. For now, we'll just have to wait until they're more ready to talk about the changes.