What do you wish you could transmog?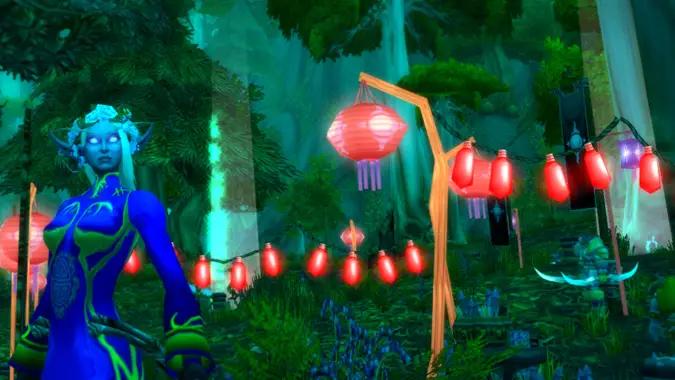 The Lunar Festival is over — which means no more pretty flower crown for my Nightborne. To absolutely no one's surprise, I love transmog. I have a really sizeable collection of gear to mix and match for a variety of looks. But even though I love it immensely, every now and again I'll run into something that I really like, but can't transmog. Like those flower crowns, or the rose from the Love is in the Air event. Both are exceptionally pretty, neither one obscures my character's face. Unfortunately, I can only transmog those items just a couple of weeks out of the year.
Transmog was introduced at the end of the Cataclysm expansion. Years later, there are still limitations that I just don't understand. Some pieces are perfectly okay, others aren't, for reasons that continue to mystify me. Don't get me wrong, I'm glad we can transmog some holiday items. On the other hand, limiting them just to the holiday doesn't feel like it's keeping things fun. It feels like fun is being restricted. Why the limit? Is wearing flowers on my head year-round really that off-putting? Are we ruining some unseen player's immersion?
I get a little irritated by armor class restrictions, but I get those. You wouldn't traipse around in cloth gear on a plate-wearing class to play the game. As much as I love my collection of pretty cloth dresses, I wouldn't try leveling my Rogue while wearing one. But holiday stuff is sheer fun. I put the time in to collect the items, why can't I use them when I see fit? I've got plenty of other options, but I'm going to miss my flower crown.
What about you guys? Do you transmog holiday items while the holiday is still around? Do holiday items annoy you? Is there an item out there you're dying to use for transmog? How do you feel about transmog restrictions? Do you wish you could transmog to a different armor class? Is there a transmog rule you wish Blizzard would reconsider? What kind of changes would you like to see?