WoW
May 22, 2018 4:00 pm CT
New Battle for Azeroth comic explains what Jaina's been up to, introduces Kul Tiras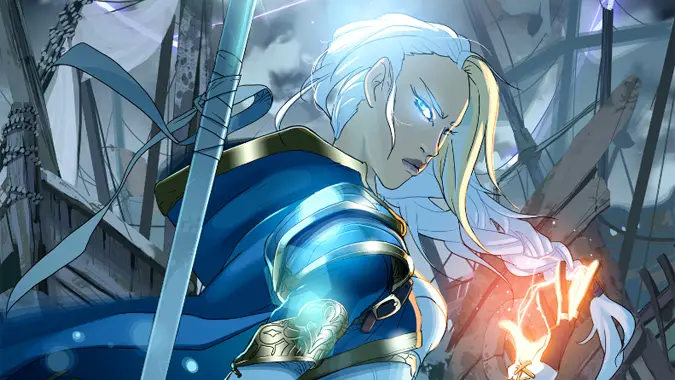 A new World of Warcraft comic has just been released — the first proper tie-in tale for Battle for Azeroth. In Jaina: Reunion, we get our first glimpse of what Jaina's been up to since her abrupt departure at the beginning of Legion. Yes, there was demon slaying — solo demon slaying — but there was also a lot of room for introspection. All that leads to a fateful journey, and a return to home for Lady Proudmoore.
But home isn't exactly home anymore. And Jaina, who let her father die at the hands of the Horde, doesn't have the best reputation. Written by Andrew Robinson, with illustrations by Linda Cavallini and Emanuele Tenderini, Reunion is the first in a series of lead-in comics for Battle for Azeroth. We get our first look at Kul Tiras, as well as Jaina's mother. And we also learn a little more about what's been going on in Kul Tiras while Jaina's been away.
It's interesting to see what Jaina's been up to, of course. But it's even more interesting to see where Kul Tiras stands politically. They aren't a part of the Alliance, and they have their own good reasons for that. But they are aware of the world around them and what's going on in it. You can't exactly turn a blind eye on something as big as Argus, after all. And as a hub of naval activity, it's no surprise that Kul Tiras has been keeping tabs on the rest of the world, even if the world wasn't paying it any particular attention.
Jaina's absence in Legion was one of the few low points in the expansion. I didn't really care for her desertion of the Kirin Tor — she was meant to lead the organization. Heck, there was an entire prophecy about it in Tides of War. But Reunion doesn't just give us a glimpse into what Jaina's been up to, we also see what she's been thinking about. It doesn't exactly excuse her absence, but it gives us a better look at her reasoning. I've missed Jaina a lot — I'm glad to see her back again, and I'm looking forward to her role in Battle for Azeroth, whatever that may be.
You can check out Jaina: Reunion for yourself on Blizzard's website — and keep your eyes peeled for more. Blizzard mentioned this is the first in a series of comics, so we should see others soon. Maybe a visit to Zandalar is in the cards next? We'll have to wait and see.