What types of content and rewards should be expansion exclusive in WoW?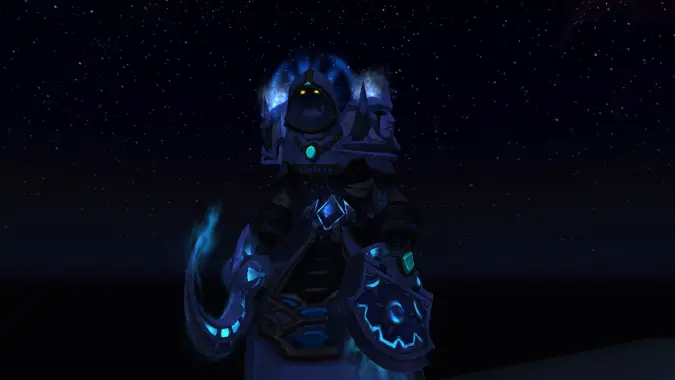 When you think about it, World of Warcraft doesn't actually have a whole lot of content in it that can't be obtained in that nebulous period of time often referred to as "someday." Technically speaking, this is even more true this week than it was last week, as Blizzard recently announced the +15 Challenge Mode appearances for Artifacts would not be limited to Legion after all. For anyone who'd been worried about how much time was left to finish that +15 in time, this was a big relief. But it also means there's a certain sense of prestige being lost for those who'd completed a +15 before Battle for Azeroth's launch.
Sure, there are going to be achievements specifying in which "Season" you completed a +15 fast enough. But more and more, it feels like achievements are the only real rewards a player can obtain in a limited window of content. And that's absolutely fine for some! But for others, is that enough? More importantly, is it healthier for the game to have this approach taken to "exclusive" content?
Personally, I wish we had more rewards akin to Honor Seasons' Elite armor sets. These sets are rewarded for attaining a high enough ranking during a specific Honor Season (or Seasons), and once that window of time has passed, they're gone. The sets are ultimately recolors of existing ones, so not earning them doesn't mean you've entirely missed out on a rad-looking set. But it does mean anyone with that particular color variant can show it off knowing no one else will be doing the same two expansions from now simply for dipping their toes into casual PVP.
I realize that's maybe not the most popular opinion, but I really do think it's okay to have limited-duration content. Blizzard, however, seems to be moving away from that. It's their game, and I'm not upset about it by any means, but it's still something that's been on my mind lately — which is why I'm now handing things over to all of you.
What types of content should have exclusive rewards in WoW? What should those rewards be? Are transmog sets and appearances enough? Are mounts or titles? Or do you think Blizzard has the right idea and should continue to make achievements the differentiating factor? Let me know below!