If you could change one dungeon what would you change about it?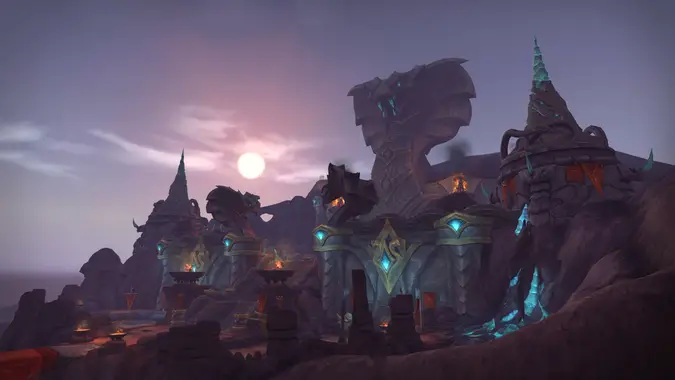 Battle for Azeroth has a great crop of dungeons — each feels unique and full of great mechanics and encounters. They feel like actual locations that exist in the game and have a purpose beyond letting a group of adventurers traipse through on their way to loot. I like all of them and all of the bosses they contain… except for the last encounter in the Temple of Sethraliss.
Most of Sethraliss is fine! Better than fine, even. I like the Sethrakk as a race, and their architecture makes for an interesting trip to their temple. The bosses found in Sethraliss are all good examples of what we've seen from them. You start with a pair of quick generals armed with lightning and wind magic. As you move further in, you battle a giant snake that summons smaller snakes, and a lightning elemental that charges up to unleash power bolts of lightning. I think it's great dealing with snakes while avoiding pools of venom, all while dodging the giant snake that's burrowing underground. Even the homage to Blackrock Depths and the torchbearers that you find when you reach the Bazaar feels like it belongs — there's a lot of Sethraliss after all! It's just the final fight that sours me on the experience.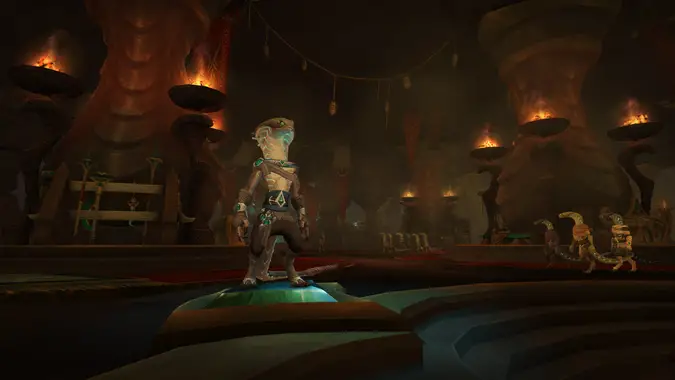 Snakes, why'd it have to be snakes?
You're tasked with freeing the Avatar of Sethraliss from the dark influence of Trolls under the sway of G'huun — if they succeed, Sethraliss will be reborn as an evil Loa in service of the Blood God. It's a great premise! There are stakes at hand, and if you don't triumph, Vol'dun itself could be wiped out. Which makes it a shame that the encounter itself is so lackluster. The actual fight is just dealing with a set of four Hexers and a beefier Heart Guardian that need to be killed so your healer can heal the Avatar back to full health. You have to kill a set of the Hexers before you can start the fight, then three more times during the fight. Until — finally–  you're allowed to heal the Avatar back to full health. At which point you're given a final set of adds to kill. It's too much of the same.
There's just not enough difference between the phases of the encounter, which makes it drag. I'd give the Hexers different abilities between the phases, or maybe have the Avatar try to help by filling parts of the room with lightning to dodge. Or maybe it could be that every time you kill one of the Hexers, they drop a crystal that can be used to heal the Avatar or damage one of the other Hexers. This would allow for some choice in priorities. At the very least, I'd get rid of one of the sets of Hexers that you have to defeat — either start the fight with the first batch or end it when the Avatar is healed to full.
What would you change in one of Battle's dungeons? Do you think that there are not enough pirates in Freehold? Could Waycrest be spookier? Should we lock Mitch up in Tol Dagor for worshipping the Old Gods?