What are your little joys?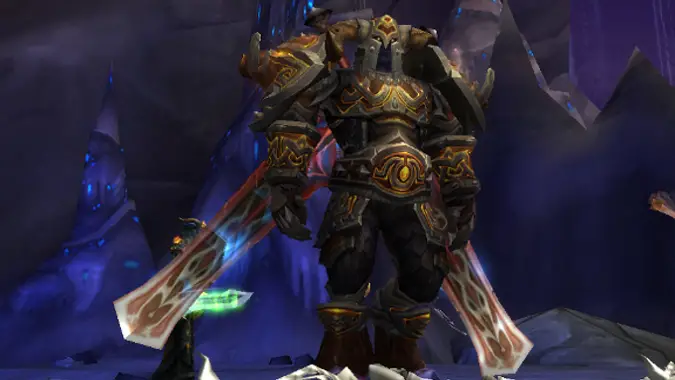 Look, I just love Ashkandi.
I've been in love with this sword model since I first saw it back in Vanilla. I farmed for it constantly until I finally got it, and I use it reliably in my transmogs, to the point where I've even taken my Hunter Survival a few times just to be able to transmog to it in the past. It makes me happy to see it on others, even when Warlocks have their pets using it I get a little mood lift. Ashkandi is just one of those small things in the overall scheme of such things — it's a weapon from a raid that's long since lost any sort of relevance, a model I like purely for how ridiculously outsized it is, a weapon that looks unique and distinctive and not much like anything World of Warcraft has seen since.
It's not the only such thing in WoW that gives me a bit of a mood lift, but it's fairly representative of the aspect of gameplay I'm talking about. I like Titan's Grip because it means I can dual-wield giant swords, I like transmog because it means I can make pretty much every 2H weapon I have look like Ashkandi, I like Rampage because it makes my Warriors go absolutely bananas swinging those Ashkandi around.
That's not the only kind of thing I like, of course — I'm a huge fan of transmog hunting in old dungeons and raids, but I also like just going to places and watching the sunset in game. It reminds me of when I first started playing WoW all those years ago.
So now, I'll ask you — anything in game that still creates that feeling? An item, an ability, your first Hunter pet, your Warlock in full Nemesis Raiment? What are your quiet but happy little aspects when gaming?