Excelsior indeed. Blizzard adds a tribute to Marvel comics' Stan Lee in Patch 8.1.5.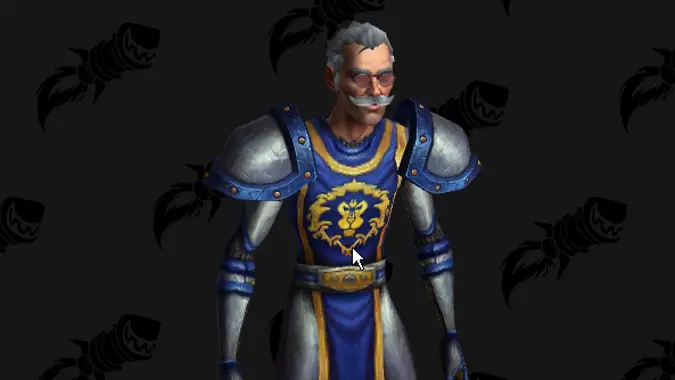 Blizzard is well known for putting tributes to celebrities into World of Warcraft. So many NPCs and quest givers have names based on real people. Hemet Nesingwary is Ernest Hemingway. Harrison Jones is Indiana Jones a.k.a. Harrison Ford. In Stormwind, the cooking trainer Robby Flay is renowned chef Bobby Flay. And at Eastvale Lumber Camp there is the plaid-clad Terry Palin, a tribute to Terry Jones and Michael Palin of Monty Python. He's a lumberjack and he's very okay.
When Robin Williams passed away, Warlords of Draenor was on the PTR. Within a few days of his death, a build came out with a tribute to him.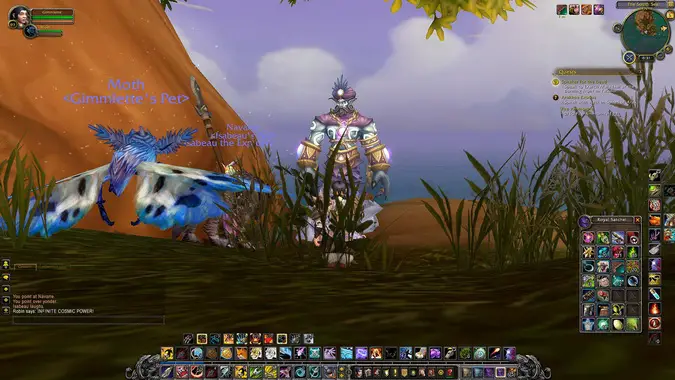 I was on the PTR at the time so I dashed over to the island to check it out. It was quite poignant. If you've not paid your respects, the island on which Genie can be found is off the west coast of Draenor, at the point where Talredor and Nagrand meet. You'll find items memorializing Williams career. Be sure you read the text the genie says when summoned.
Now comes word off the PTR of another poignant addition to the game — Stanley. This is a tribute to legendary Marvel comics co-creator, Stan Lee, who passed away on November 12 of 2018. He's a guard in the Stormwind Keep. Check out the video. You meet him in the library in the Keep and can walk with him until he — currently — despawns by the fountain in front of the Keep. As he walks into the throne room, he pauses, waves at King Anduin, and issues his well-known greeting, "Excelsior!" before moving on. He also says, "Excelsior" to you if you click on him.
Right now, he's only been found in Stormwind, but datamined images also show him in horde armor and in civilian clothing. The locations of those NPC's are currently not known.
Tributes can be hokey if not well thought out — this is very well done. I can see a lot of us dashing to the Keep once the patch goes live and walking with Stanley. I know I will.