News
Jan 29, 2019 5:24 pm CT
A live look inside Blizzard's voice acting with Dee Bradley Baker and BAFTA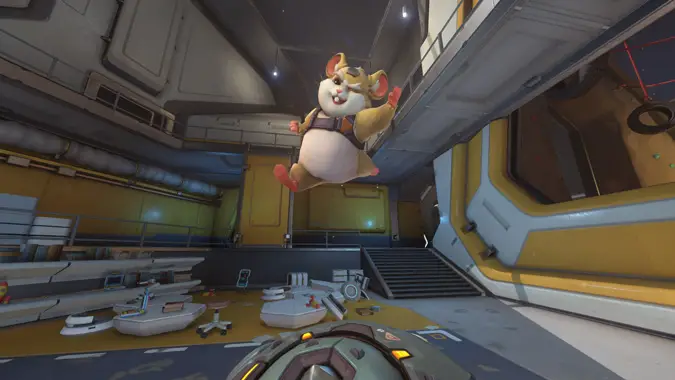 Great voice acting can mean the difference between a line of dialogue falling flat, or being one of the most memorable parts of an expansion. Tomorrow you can join Senior Voice Director Andrea Toyias, Senior Narrative Designer Steve Danuser, and voice actor extraordinaire Dee Bradley Baker for a peek into how the different parts of voice work go into game design. Presented by the BAFTA games channel on Twitch, it will stream tomorrow at 1:00 p.m. PST. They'll be talking about the voice over pipeline and how it can influence the narrative design of Overwatch and World of Warcraft.
If you've ever watched the voice panels from BlizzCon you've probably seen all three people before. Andrea and Steve have been a major part of Blizzard's voice team for a long time now, and they definitely chose the right actor to join them. Dee Bradley Baker has almost 600 credits on IMDb, but we probably know him best as Hammond in Overwatch and Murky in Heroes of the Storm. He also runs his own website where he offers tips and advice for people who are looking to get into the voice acting industry.
The large panels are tons of fun, but I like that this is being kept to just three people. Things can get a little scattered with all the different personalities involved. This promises to be an amazing interview. I really love the behind the scenes looks at all the effort and collaboration that goes into making the worlds we love come to life. It always blows my mind just how much work goes into the finished product that we get to see. I'm hoping that we'll get some great trivia about changes that only happened once they got into the booth. Maybe Hammond used to be a hyper-intelligent crocodile! We'll have to tune in to see.
And maybe — if we're really lucky — we'll get to see Dee do his Hammond voice live. It's something that you need to see to believe.