WoW
Feb 26, 2019 2:00 pm CT
Now you get to stop turtles from making it to the water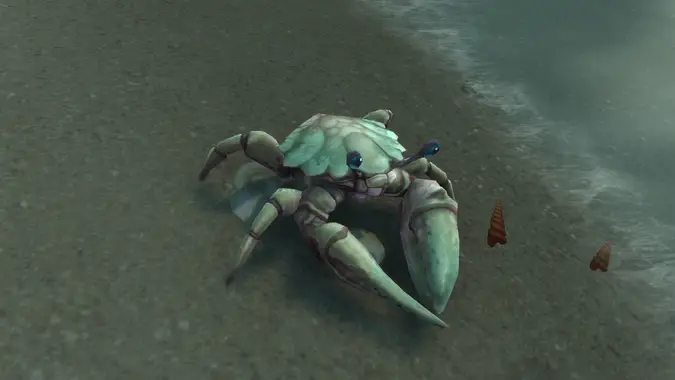 The cycle of life can be cruel.
A new world quest has shown up in the latest build of patch 8.1.5. We're used to helping Scrollsage Nola protect those tiny, cute, and adorable baby turtles as they take their first steps towards their new life in the ocean. I'm sure that there is nothing sinister or untoward about all these turtles making it to the water. Just in case though, it might be good to play things from a different perspective — the crabs.
Playing as one of the hungry crabs, you'll have to dodge the attacks from the Scroll of Blasting. All while making sure that you're getting enough delicious turtle meat to grow up big and strong. Assuming direct control of the crab gives it some new tricks to help it in its quest for dinner. You'll be able to strafe left and right — and wear the shells from the turtles on your head. You can then launch them like a certain Italian plumber we know. No word yet on whether or not there'll be another achievement for hitting a certain number of turtles all in a row. How would having a One-Up in World of Warcraft even work? That could be a good way for non-Warlock classes to have a Soulstone for world questing.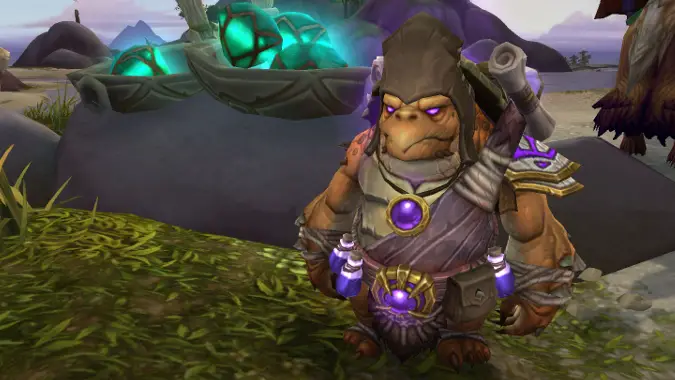 It's good to see that the Tortollan Seekers are getting more world quests added in the patch. Right now I've made Loh Go pretty much everywhere in the world, have matched more pairs of Mini-Thors, and helped countless turtles make it to the water. Some variety is going to be nice. During Legion, we saw the Kirin Tor get an extra quest about this time in the expansion — I just hope this ends up working better than the air dashing through the rings did when it first launched.
Azeroth's natural balance is important. Druids and Tortollans both work to maintain it with players help. Just remember that in real life the cute baby turtles also need all the help they can get to make it to the water. They don't have a kindly turtle matron watching over them with magic scrolls.