Overwatch PTR has more balance changes than ever, and nobody knows what the new meta will be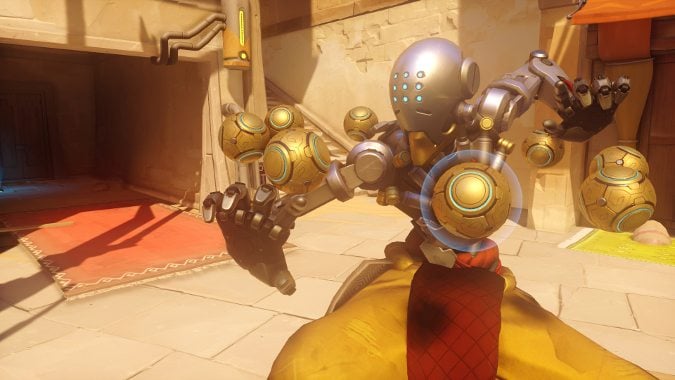 The latest Overwatch patch — which includes new Support hero Baptiste — has the biggest list of hero balance changes in the game's history.
If you go down the list, 20 out of 30 heroes have been affected by these changes. But if we're being technical here, every hero will be affected by this patch. The PTR notes include sweeping changes to how Armor and knockbacks work as well as a bunch of individual hero tweaks. When patch 1.34 hits the live servers, in a lot of ways, we'll be playing a different game.
Generally, the changes include buffs to Damage heroes and nerfs to Support and Tank heroes. A common complaint from professional and high-rank players is that there's no opportunity to play Damage heroes when Support and Tanks are so strong in the current, three-three meta composition, or GOATS. Many of the PTR's changes attempt to solve that issue by giving Damage heroes like Junkrat, Soldier: 76, and McCree higher damage output. There are a couple nerfs tucked away in there — like dialing back Reaper's lifesteal and punishing Widowmakers who die while using Infra-Sight — but largely this is a patch about increasing the killing power of the Damage category and making sure Support and Tanks have fewer options to save their teammates. Outside of using Baptiste's Immortality Field, of course.
Most of the changes are a clear reaction to the three-three meta that we see in almost every Overwatch League game and that Masters ranked players and above experience. Game Director Jeff Kaplan explained to Overwatch YouTuber Stylosa that GOATS isn't as big of an issue as people might think: "What we're talking about is a meta that very few players actually play." Kaplan said that nerfing a hero so that it breaks up three-three could make that hero bad in the majority of players' games. The team's goal is to make a series of small changes that offer up alternatives.
And that's really what this PTR is about: creating alternatives to three-three. But PTR being PTR means that it'll be impossible to tell what the meta will look like before all of these changes go to the live game and have time to settle with the player-base. Kaplan even said that the number of players on PTR isn't the issue: it's how they choose to play on it that skews the testing data. After all, a meta can shift because of something as small as a bug that lets Mercy's damage boost Hanzo's Dragonstrike to out-damage a Zenyatta Transcendence or a difference of a few percentage on the damage of D.Va's Fusion Cannons.