WoW
Feb 28, 2019 2:36 pm CT
The wait is (almost) over! Kul Tirans and Zandalari are coming out on March 12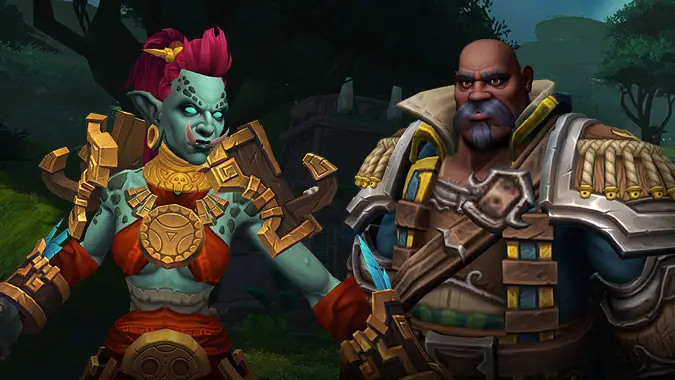 The long wait is over. You'll be able to make Kul Tiran Humans and Zandalari Trolls in less than two weeks on March 12. We have been waiting for word on the much-awaited new Allied Races, and Blizzard announced the launch of the two races during this afternoon's livestream on Art Development and Animation. No word yet on whether or not this includes patch 8.1.5 or if it's a separate release.
If you have been playing steadily through Battle for Azeroth, you're probably all set for unlocking your faction's new Allied Race. It requires being exalted with the "main" faction reputation (Proudmoore Admiralty for Kul Tirans and Zandalar Empire for Zandalari), getting the Tides of Vengeance achievement from completing the rest of the War Campaign quests that came in 8.1, and finishing the loremaster achievements for the main storylines in your faction's continent (A Nation United and Zandalar Forever!). Players just returning to play the new race will probably have a bit of a grind for rep, but 8.1 brought a few rep catch-ups that make it easier. If you're not sure where you are in the process to unlock everything, check out Wowhead's attunement calculator.
It does seem like it has been a very long wait for what was supposed to be a major selling point of Battle for Azeroth. Zandalari Trolls would have been out earlier, as the original choice was to pair them with the Dark Iron Dwarves. The WoW devs hadn't planned on making Kul Tiran Humans a playable race, however they shortly realized that that didn't make very much sense. So they moved Mag'har Orcs up to come out with the Dark Irons and stalled the Zandalari to pair them with the Kul Tirans.
If you want to see what's coming ahead of time, check out the Heritage Armor, spoiler galleries for the Zandalari recruitment questline and Kul Tiran recruitment questline, their crazy Druid forms, new racial dances, and everything else you probably want to know.