Off Topic: Critical Role fans completely obliterate Kickstarter to fund an animated D&D special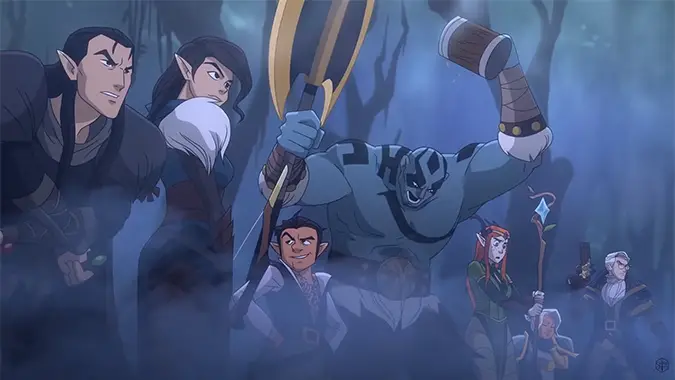 What do Illidan Stormrage, Darion Mograine, Turalyon, Jaina Proudmoore, and Jesse McCree have in common? They all get together every Thursday night and play Dungeons and Dragons on a web series called Critical Role – a web series that's on its way to delivering a fully-animated special thanks to an astonishingly successful Kickstarter that hit its funding goal in less than an hour.
But let's back up a little here.
Just what is Critical Role? As the intro goes every week, it's a bunch of nerdy-ass voice actors sitting down to play Dungeons and Dragons. Every Thursday night the show streams live for thousands of viewers who are immediately drawn into the world of Exandria – a world fully created by the series DM, Matthew Mercer (aka McCree, Rexxar, Rehgar Earthfury, Kilrogg Deadeye, and that fancy-pants mage staff everyone was carting around in Legion).
He's joined by a group of friends who are all also voice actors, each with a substantial pile of notable work under their belts. On the cast are Laura Bailey (Jaina Proudmoore), Travis Willingham (Turalyon), Taliesin Jaffe (Darion Mograine), Liam O'Brien (Illidan Stormrage), Sam Riegel (Phoenix Wright, Phoenix Wright: Ace Attorney), Marisha Ray (Margaret, Persona), and Ashley Johnson (Ellie, The Last of Us). Each actor has their own character for the campaign, which plays out…well, just like any other game of Dungeons and Dragons…sort of. With such a talented cast of actors, the game kind of transcends your run of the mill D&D game and leaps into a four-hour run of improvisational acting that will blow your mind and rip your heart out, oftentimes in the same episode.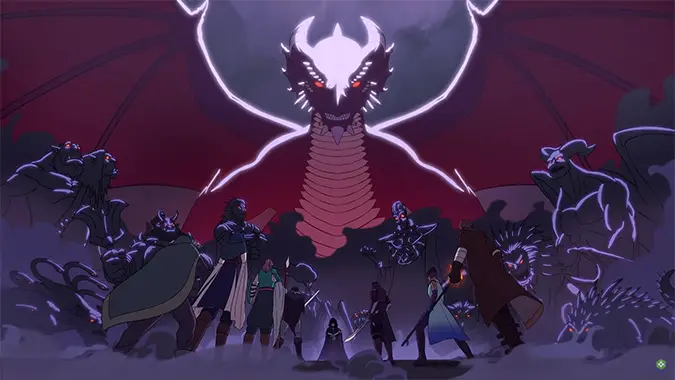 Between Mercer's absolutely masterful skills as a storyteller and a group of talented voice actors who are given free reign to build and develop their own characters as they see fit, what you get is a little piece of magic. Nothing is scripted, it's all off the cuff, and nobody really knows where the story is going to go from week to week, or if everyone will survive the experience. It's up to the roll of the dice – and sometimes those dice can be incredibly cruel. The first campaign ended with both triumph and tragedy hand in hand back in 2017, and campaign two picked up in early 2018 – which is where I ducked into the show and began watching.
It's hard to explain Critical Role to somebody that's never seen it. It's really hard to explain what makes it so immediately addictive.
I decided to tune in because Twitter was really adamant about this being something worth witnessing in person. Episode one of the second campaign introduced us to a then-nameless band of characters, brought together at a traveling carnival show that quickly took a turn for the weird. That was interesting in and of itself, but coupled with the sheer joy of the cast and the promise of more story the following week, it ended up being more than enough to get me hooked. I almost hesitate to call them a cast, to be honest – this is a group of close friends that decided to take their at-home game and shove it on the web for all to see. They love each other, they love what they do, and they happily share that love with everyone that tunes in.
On the one hand, you have the technical draw. I love storytelling, and watching live storytelling happen in real time is a really fun experience. Mercer is an expert at pulling characters and plot threads seemingly out of midair and weaving them all neatly together into a cohesive tale, all the while deftly handling whatever random curve balls the players happen to throw his direction. On top of that, there's a certain joy around watching characters being built from the ground up and slowly morphing into fully-realized people.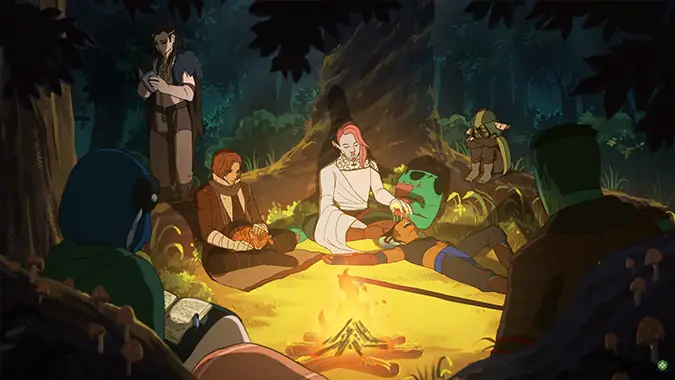 And then there's the emotional draw. Everyone on the cast is already amazing at portraying characters we know and love in video games and animated stories alike. In Critical Role, they get to wield their voices as weapons that draw us in and make us love them, loathe them, and otherwise get fully invested in their general well-being. We still don't know the full stories behind everyone in the group, but boy do we ever want to find out. If you ever wanted a demonstration of just how good voice actors are at what they do, Critical Role makes it very clear.
Beyond that, there's a sense of escape. Last year was easily the most difficult year of my life. I spent it taking care of my father, with days, weeks, and months that stretched into a blur of errands, doctor's appointments, bleak declarations, and the slow realization that in the end, I was going to have to say goodbye. It was not a kind world. But every Thursday, for a few hours late, late at night, I could duck out of it for a little while and let a bunch of geeky voice actors" take me on a little vacation to a magical realm where sure, things got really dire, but it never stopped a tiefling or a goblin from making a wholly inappropriate and hysterical joke at just the right moment. Things were awful, but I always had something to look forward to — it was always almost Thursday.
I don't think I'm the only one with a story like that – far from it. That's where the love comes in. It shines in every interaction, both in-game and in the pre-show. Genuinely humble, thankful, and occasionally in awe of their audience, the cast of Critical Role aren't just a cast of well-known voice actors. They're nerds like us, continually delighted by the game they play, in their audience's enthusiastic response to it, and touched by just how much of an affect they have on people.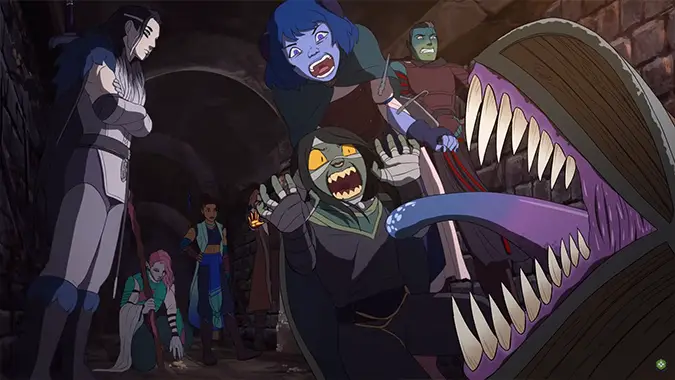 I have yet to catch up fully on campaign one. It's a behemoth that clocks in at 115 episodes told over the course of two years in hours-long installments. But I caught up with the last arc of the campaign after it aired, mostly because Twitter was going nuts over it. To say it was wildly popular is a severe understatement – which is where we get to that Kickstarter.
Critical Role has been streaming since 2015. It's done live shows that have sold out in a matter of minutes. It's released art books, licensed miniature figures, campaign setting books, and even a comic series through Dark Horse Comics. But it's never been an animated series – something that really seems like a no-brainer for a group of voice actors. Last month, the team announced that they were planning exactly that – today, the Kickstarter for The Legend of Vox Machina Animated Special went live. The project, set to be animated by Emmy award-winning company Titmouse Animation, was fully funded in less than an hour – and the total is still climbing.
Why? Because Mercer and his merry band of friends have given the world a beautiful gift, and there are a lot of really thankful people out there who want to see them all succeed. Because Vox Machina – the original band of heroes from the first campaign – are a bright, vibrant, compelling cast of characters, and nobody really wants to let that story go. Not yet.
Sam Riegel really said it best at the end of campaign one. There was a moment of silence when it came to a close, Mercer delivered the exquisite final line, and the cast sat spellbound. It was broken by a round of heavy, satisfied sighs, and Riegel's elegant summation of a two-year epic.
"What a nice story."
If you want to catch Critical Role for yourself, it streams live every Thursday night at 7 pm Pacific on Twitch. Episodes are rebroadcast over the course of the weekend, and the streams are released every Monday on Critical Role's YouTube channel. As for the animated special – which is certainly going to be a thing – you can catch the announcement and teaser on Kickstarter, and sit tight while waiting for the animated special to make its debut in the fall of 2020.