Off-Topic: Anthem is bricking consoles, so maybe avoid playing it until EA and BioWare get their stuff together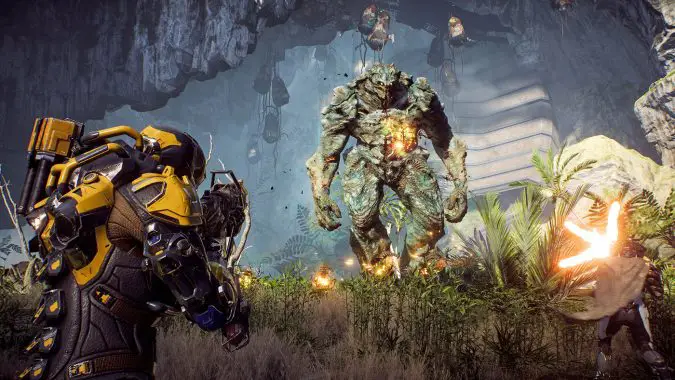 Many scattered reports from Anthem players suggest that if you're playing BioWare's latest loot shooter on consoles, maybe you should take a pause on that.
It started with Reddit users claiming that the game was causing their PlayStation 4 consoles to turn off as if they pulled the power plug out. As any PS4 user knows, if you do this, the console doesn't like it and has to run a system diagnostic to make sure software runs fine still. It's possible for a sudden power failure to corrupt your console to the point that it no longer works — and it almost looked like Anthem was causing this to happen.
Follow-up reports suggest that this isn't exactly the case. Some people were able to restore their broken PS4s by starting the console in Safe Mode. You can do this by holding the power button for two beeps. It doesn't seem like this solution is working for everyone though.
It also sounds like the game is affecting Xbox One consoles as well. EA took to Twitter to urge anyone who has had this issue to send crash reports so that they can better address the issue.
ExtremeTech reports that some people were able to get refunds for the game from Sony, but Sony representatives have inconsistent responses about the issue.
Anthem is a very technically rough game as I wrote in my impressions story. The game's Frostbite engine doesn't seem to optimally run no matter what kind of hardware you have. It's not surprising that the game struggles on consoles too. There's no excuse for the game to come out this buggy when EA ran multiple testing periods. That's not to say that random issues don't arise when a game goes fully public. Let's just hope they fix it as soon as possible.