WoW
Mar 12, 2019 2:21 pm CT
Spoilers! Patch 8.1.5 moves the story along with new War Campaign cinematic featuring Jaina, Baine and more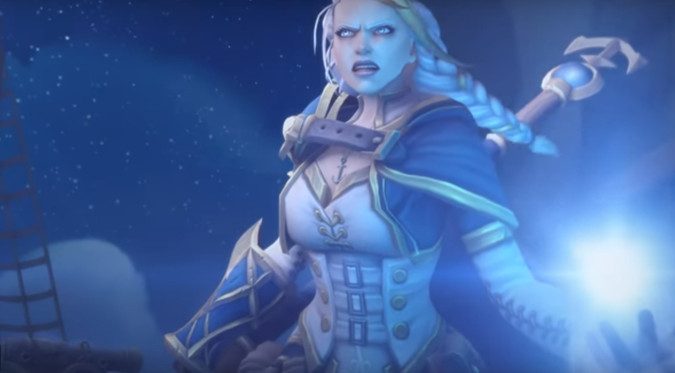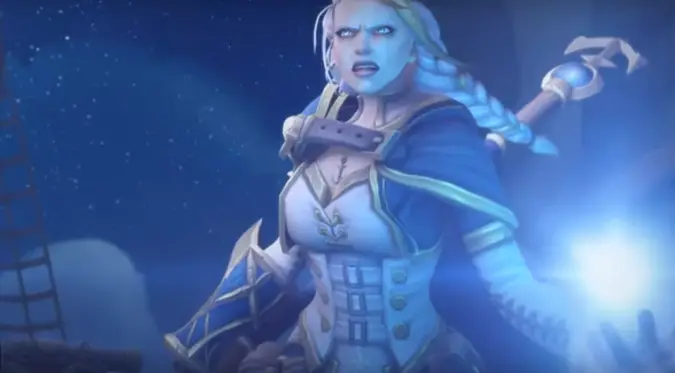 The Horde, if it knows nothing else, really knows how to tick Jaina Proudmoore off.
In case it needs to be said, spoilers for Patch 8.1.5 in this post.
The folks at Wowhead, being their usual super quick selves, have already found this cinematic from the conclusion of the patch 8.1.5 War Campaign. This is one of the most important stages in the campaign for a lot of reasons — it shows the deeper divisions in the Horde, deals with a plot thread that's been hanging for most of the expansion, and sets up just how angry Jaina is going to end up being at the Horde under Sylvanas. But there's more going on here than just one person's anger.
Up until now Baine has been all talk, but here he takes final, decisive action. It's an action that he enters into knowing full well that it could be the end of him simply because he believes what the Horde — and especially what Sylvanas — is doing is wrong. He goes so far as to declare it a sickness, and decries that the Horde and Alliance are fighting Azeroth itself is so gravely wounded.
Also, it's interesting to note that while one couldn't call Jaina's reunion with Derek a happy one, she doesn't immediately turn him away — her initial outburst of rage at what she believes (accurately, as it turns out) Sylvanas' purpose in raising Derek turns to a kind of mingled shock and pity at what he is now. She doesn't cast him aside or immediately reject him, but she's not foolish enough to trust him, either. This cinematic, short as it is, packs a ton of story development into it — and to my mind, it more definitively marks the half-way point of this expansion than the Dazar'alor raid.
This is the moment where Baine shows his hand, whatever the ultimate consequences to him turn out to be, and it's the moment that all the Proudmoore are at last reunited, for better or for worse.