WoW Classic may be short of conveniences, but loot trading won't be one of them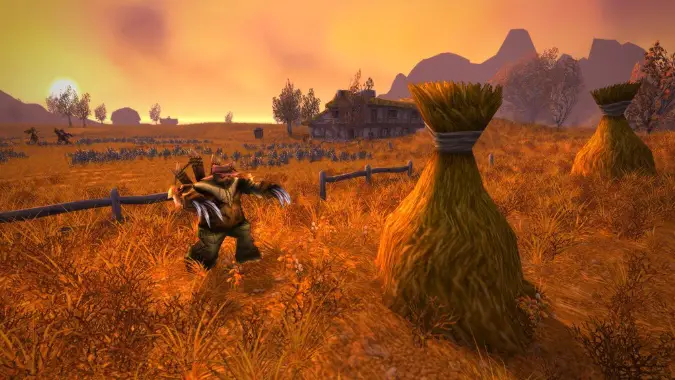 WoW Classic may be a loving recreation of the good old days in WoW, but at least one modern convenience will be available at its onset: loot trading. The ability to trade soulbound gear didn't actually make its way into the game until Wrath of the Lich King. Prior to that, raiders had to deal with a pretty common problem — sometimes the master looter would slip up, and hand off loot to the wrong person. Suddenly those cloth gloves you were waiting ever so patiently for would end up in the bags of a plate-wearing warrior.
There was a solution to the problem, but it took some time. Players could submit a ticket for review, explain the issue, and then…wait. Thankfully, Blizzard was always pretty great about making sure loot got to its intended recipients, but the process could take anywhere from hours to days, depending on how busy the ticketing system was at the time. It was a little frustrating for players, but there were only so many people available and working on addressing ticket issues. With thousands of tickets pouring in at any given moment, the delay was understandable, if sometimes annoying.
In Wrath, Blizzard introduced the loot trading system — players would have a two-hour window in which they could trade soulbound loot, in the event it was handed to the wrong person. This allowed players to correct the issue themselves, without having to wait for a ticket response, and freed up Blizzard's support staff to work on other important tickets that needed addressing. Although Blizzard is keeping Classic as authentic an experience as possible, they've decided loot trading will be making its debut with the launch of WoW Classic this time around — with one small adjustment.
At BlizzCon 2018, we talked about how we plan to keep loot trading in World of Warcraft Classic. We added loot trading in Wrath of the Lich King to solve a common problem: a player could accidentally loot an item meant for another player or give it to the wrong person using Master Loot. They would then have to contact Blizzard to get the item moved to the intended recipient, which might take days. We wanted to keep loot trading in WoW Classic because the end result is the same – the correct person gets the item – and it'll save everyone time.
But we heard your concerns about the potential for abuse of the loot trading system in parties of five. It's possible that abusive play could take the form of a group of four players colluding to deny loot to a stranger who joined their party as a pick-up. Raid groups, being much larger, come with more understanding on the part of solo players that loot distribution can depend on the whims of the many players and raid leaders who know each other.
Taking that into consideration, we've decided that the two-hour loot trading system in WoW Classic will only apply to soulbound gear that drops in raids. Soulbound loot that drops in five-person content will not be tradeable at any time. What we hope to do is to strike a balance between saving players time and minimizing the potential for abuse of the system. We think this approach better addresses the concerns we've heard from players on the subject.
Honestly, this is one of those quality of life changes that I'm perfectly fine with being added to Classic. The end result is the same — the right player gets the right loot — and you don't have to wait on a ticket to get a resolution. It wasn't something that drastically changed how the game was played, it was just something put in to help alleviate player frustration at sometimes-lengthy ticket response times, and to free up support staff so they could work on weightier issues. And I appreciate the limitation that they're throwing in there as well — keeping the feature limited to raids means that players can't abuse the system in your run of the mill dungeon.
Classic isn't going to be a walk in the park for players. If you've only ever played the later expansions, you'll find Classic a far cry from today's game. Conveniences you take for granted are jarringly absent in Classic, leveling is a much more arduous process, and the classes you know and love right now played very differently back then. But in the case of loot woes, at least one issue is going to be taken care of right off the bat — which should make both players and support staff breathe a little sigh of relief.