Who would you cast to voice your characters?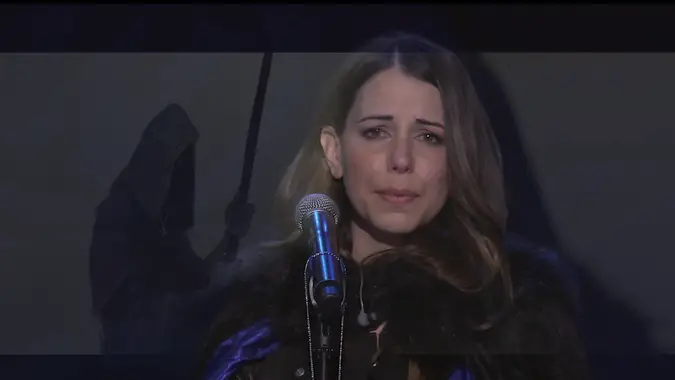 The voice actors who bring the characters of Warcraft to life are second to none. Actors like Josh Keaton, Patty Mattson, and Laura Bailey have all elevated the major characters they voice. They, along with the rest of the cast, are consistently the highlights of each expansion. Which made me start thinking of my characters, and what their voices might sound like.
So if you had a dump truck full of money and could get anyone in the world to voice your characters — who would you choose?
I've been asking as many people as I can, and so far the responses I've gotten have been pretty eclectic. One of my guild officers said Samuel L. Jackson without a moment of hesitation. Imagine running a dungeon when the Warlock standing next to you started complaining about how he's had it with all the Imps in his "Monday to Friday" dungeon. Others have suggested Wilford Brimley, Pee Wee Herman, Kristen Schaal, and — of course — Mark Hamill. A great range of comedians, actors, and distinct voices to really help you stand out. There were even a few people that said they would like to voice their own characters.
Personally, I would go with Lance Reddick for my Zandalari Druid. He's got such smooth voice that commands respect. It would be easy to imagine his voices coming out of my Guardian form as I'm tanking a dungeon. He's no stranger to voicing video games either, having provided the voice of Commander Zavala in Destiny. It was a tough call though, as I almost went with Ron Perlman. He's no stranger to being the voice of large monsters who get beat up a lot. For my Paladin Zelia, she would need a strong voice that could be heard over the clash of combat — Tiya Sircar really impressed me in Star Wars Rebels. I think she would make an amazing Paladin!
How about you? Would you choose a well-known actor, or go with yourself? They can be anyone alive or dead! Would you choose Freddy Mercury for your Blood Elf Death Knight? Is it time for Emily Blunt to take the stage as your Worgen Warrior?