Off Topic: The Blizzard Watch crew is going to play Dungeons and Dragons — live!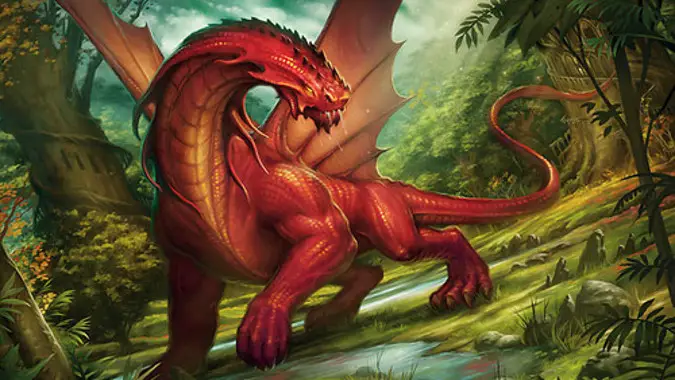 It may not have been an entirely wise decision, but I'm going to be running a D&D game for us Blizzard Watch folks — and we're going to stream it, record it, and let y'all listen to us do this. We're going to play the game on Discord, in a "theatre of the mind" style one-shot to see what if anything happens when you put a bunch of us together and tell us to pretend really hard. It all goes down tomorrow, April 6 at 3:00 p.m. Central.
I've been playing D&D and other RPGs for a long time, but the group consists of some folks who play frequently, some who haven't played in years, and some who've been playing longer than me. Said group will be Anne Stickney, Deb Montague, Cory Taylor, Dan O'Halloran, and beloved editorial Gnome Elizabeth Harper. Oh, and of course myself, Matthew Rossi as the somewhat hapless DM. I should warn you up front that no, I do not do voices… or at least I do not do them well.
The game's a one-shot for now because, quite frankly, the one thing no one ever tells you about running D&D is that you will never ever be able to find a time that works for everyone and then, once you find that time, there will always be something that comes up each and every week that means at least one person won't be able to make it. Being able to get five players to make it this Saturday was a miracle and each and every one of them is a wonderful person for being able to carve out that time. And also, people may not like how I run a game, so it's best they get to experience that up front and make their own decisions about whether or not they want to do this again. The campaign is hosted on D&D Beyond so I can see their character sheets, and we'll be using a dice bot on Discord, so I expect things will get interesting quickly.
We'll be exploring the Riatan, a fabulous magical continent that doesn't at all look suspiciously like I got cheap and used a satellite map of Antarctica because I just don't have the money to hire someone to do a campaign map for me at the moment, how dare you?
Okay, that's exactly what I did. But I've been running games in the Riatan for a few years now and it's a good place for players to do anything D&D they want, and it has pretty much all the core races and classes mixed together so that you never have to worry that you can't play a Tiefling Bard or an Aasimar Rogue or a Warforged Cleric.
That's right, I have Warforged. That envy you're feeling? It's natural.
So yeah, that's what we're gonna do. We're gonna play D&D and record it so y'all can listen to us being proud and blatant nerds because — and I don't know if you know this — we're writers on a website that talks a lot about video games and that means we basically are nerds. So yeah, it'll be great! I expect it will take them about ten minutes to utterly derail any expected plot I had in mind to go somewhere I'm completely not ready for.
We'll have the show recorded if you can't watch live, but if you want to see the shenanigans unfold in real time, be sure to watch and follow us over on Twitch.