News
Apr 30, 2019 11:09 am CT
Blizzard isn't going to Gamescom, Europe's biggest gaming convention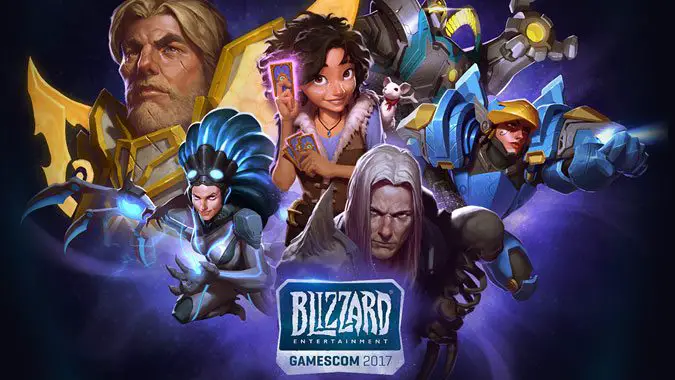 Five days after finally announcing this year's BlizzCon, Blizzard announced they would not have a booth at gamescom 2019, despite historically using that platform to reveal relatively major developments.
In a brief rundown, Blizzard has used gamescom as a platform to showcase nearly everything they do, from esports to systems and everything in between. Gamescom is where they first showcased many of their really great cinematics. They've released stand-alone videos like Overwatch's tearjerking "Rise and Shine" featuring Mei and the first of many Hearthstone is Home shorts. They've also released trailers for upcoming content, like the Shadows of Argus cinematic to showcase World of Warcraft's patch 7.2.
Blizzard has frequently used gamescom to stage some big esports championships across most of their franchises, and even make announcements about games systems changes. And of course, who can forget the Sombra ARG which ended up being just a countdown to gamescom?
Blizzard revealed the Legion expansion for World of Warcraft at gamescom, the cinematic trailer and release date for Warlords of Draenor, and the cinematic for Mists of Pandaria at gamescom. Even silly little fanservice events, like the dance competition and cosplay contests, aren't coming back this year.
This is the first year since gamescom began in Cologne in 2009 that Blizzard won't be attending.
The press release cites Blizzard's ongoing theme of late, that they're trying to cut costs and focus on development.
People already planning on attending gamescom will still have the opportunity to give Blizzard their hard-earned cash though — they'll still have merch for sale in the official gamescom 2019 shop area.