When does lore actually hurt gameplay?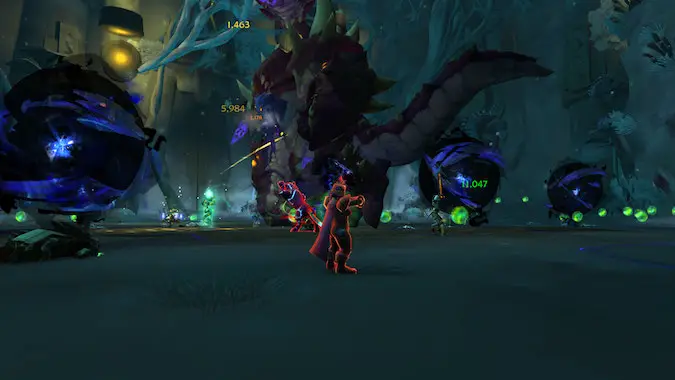 We talk often about when gameplay trumps lore or when it seems to ignore the story of the game it is set in — like when you go back to old world Azeroth zones and everyone is still talking about Deathwing like he's still a thing. (Also, unrelated, but I would love it if alternate universe Deathwing showed up. Especially if he was less an angry kaiju and more a subtle manipulator who only busts out the angry kaiju side at specific moments. But I digress.) For me, there's a real sense of weirdness seeing that old Deathwing story in Azeroth, especially when it's supposed to be years later and we're on a whole Horde vs. Alliance thing now.
Another possibility seems to be Battle for Azeroth, where a lot of players seem so thoroughly unhappy with the story's faction focus that they're just not playing, despite a lot of the game being objectively pretty great. Does WoW even get so focused on a specific story element or hook that you just get turned off? Like, I enjoy stuff involving the Titans as much as anyone, but I was kind of hoping after Legion that we would get a break from Titan constructs and lost Titan vaults for a while since we just got done working with the actual Pantheon, and they all locked themselves up in their big thrown room with their crazy brother and Illidan. I think that lore is exactly why Uldir didn't work for me as a raid — I almost wish they'd saved it until after Battle for Dazar'Alor, so there would have been a bit more breathing room between the end of Legion and more Titan stuff showing up.
So I turn to you, dear viewer — does the lore ever turn you off even when you're enjoying the game as a game? Do you see a particular story and just shake your head? Maybe the more you see Sylvanas the less you want to, or you're just bored with how Anduin always has to be so, so sickeningly good all the time? What story has made the game less fun for you?