Play the most adorable game of StarCraft ever with the Carbot animation pack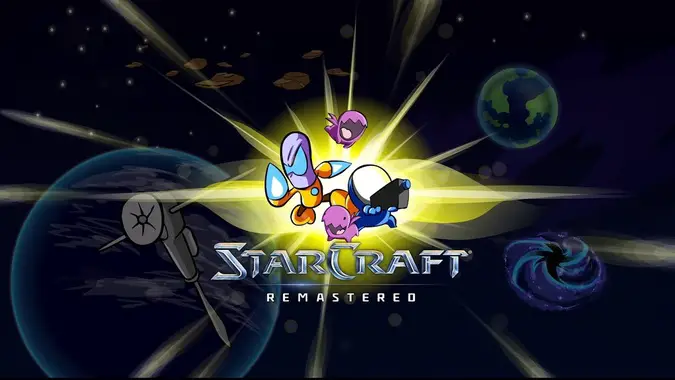 It's StarCraft like you've never seen it before! Unless you've been a fan of Carbot Animations' adorable and hilarious StarCrafts series for these last five years. Blizzard flew John Burton, the hand behind Carbot, out to Korea to attend the Korean StarCraft League finals, where he debuted a new animation pack for StarCraft Remastered. Available for purchase starting July 10th, the Carbots animation pack will revamp the entire game to look just like the cartoons.
This isn't the first time that they've made a mod for StarCraft. There's an Arcade map in StarCraft 2 that has the cartoony Carbot graphics, but it's limited to just one map. This is the entire game! Not only can you play the multiplayer with the cute cuddly Zerglings, but the menus, user interface, and even the campaign all have the new graphics.
It looks amazing. You try keeping a straight face while cartoon Zeratul talks about destroying the Overmind — you can't! He's just too cute! There are little Carbot touches across every unit and building. Reavers have adorable faces, Dark Templar have little flips that they do when they're attacking, and the Protoss Shield Batteries have what look like AA batteries in their center!
https://www.youtube.com/watch?v=SJS7S73FjKw
Unfortunately, it's unlikely that we'll see something as comprehensive for StarCraft 2. There are just too many different assets that would have to be Carbot-ified, which is further complicated by being in three dimensions. That could also mean that we're unlikely to see a Carbot Warcraft 3 mod. Who knows though, if this does really well maybe we'll see Warcraft Orcs and Humans or Tides of Darkness get the Carbot treatment.
I'm thoroughly amazed that they've made this pack for StarCraft, while also still producing the videos they do for the other Blizzard series. Especially since he just announced that the upcoming season of StarCrafts is going to be the final season. There's no word yet on what the Carbot pack will cost, but I know that I'll definitely be getting it when it arrives.