News
Jun 27, 2019 2:00 pm CT
What is former President of Blizzard Mike Morhaime doing next?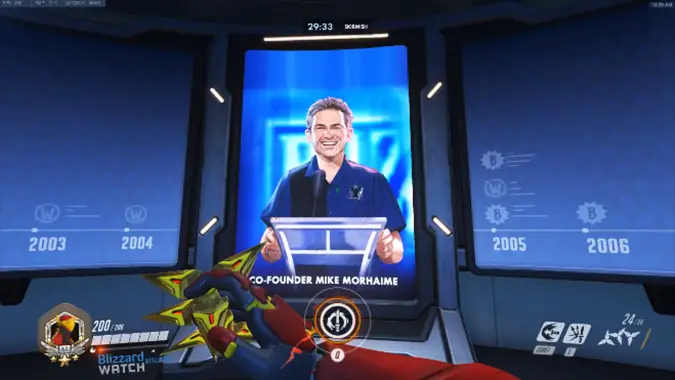 Turns out that after his retirement last October, Mike Morhaime's non-competition clause is already expired and he's already considering options involving making new games. Considering that he was one of the founders of Blizzard, the idea of him returning to making games in some capacity is a pretty big deal, and it's not all he's talking about while out at the Gamelab conference in Barcelona, either.
Morhaime talked about Blizzard's infamous 50% failure rate while at the conference as well, saying "I've gone back every few years and checked the math on that, and it's pretty consistent. It's like half the titles we work on never make it," according to Eurogamer. He also discussed the fallout after the Diablo Immortal announcement, especially how fan response to the announcement was so negative and the perception people had — myself being one of them, if I'm going to be honest — that Diablo 4 was going to be announced at the convention.
"It's sort of like when you have a group that's really passionate about a franchise like Diablo, really excited about a project that hasn't been announced – Blizzard tried to manage expectations that they weren't going to announce Diablo 4 at Blizzcon, but I'm not sure that got through," Morhaime recalled.

"Most of the audience did not get that memo. Maybe there should have been more discussion around: Blizzard is not abandoning the PC."

Morhaime after Blizzard
It's interesting to see Morhaime's postmortem take on this, since he was still nominally Blizzard's President when the decision was made, but I'm not sure it's as simple as people being afraid Blizzard is abandoning PC's so much as it's a measure of frustration and a knee-jerk distaste for mobile gaming that needed to be more in Blizzard's sights when they made the announcement.
Still, the most interesting news from the conference is clearly that Morhaime is already free to work on new games. A non-compete clause of around six months? For a guy who helped create one of the biggest, best known studios in the world? If I were Activision-Blizzard, I'd almost certainly have wanted to keep Mike Morhaime from competing with me for a bit longer than half a year.
"Right now the thought process is making a list of the ideas we come up [with], my wife Amy and I. We've been talking to a lot of people who are doing interesting things." At Blizzard, Morhaime concludes, "we were always very focused on executing stuff, so I don't know if we had the luxury of being in an open, unconstrained space."

What the future holds
What seems clear is that Morhaime is far from saying I'm gonna do a game about a world where people make conflict. You could call them… crafters. Crafters of combat. I'll think of a name later. There's no game announcement here, just the possibility of him coming back to gaming in a more hand's on approach, which may well be something he's missed in the years since he took Blizzard from its Silicon and Synapse days to the behemoth it's become today.
I'd love to see what he'd come up with in terms of a smaller, more intimate game, maybe one where he does a lot of the development himself instead of overseeing people. We've seen Blizzard and its games change radically over the years as the company grew and expanded, so we may well ask — what does a Mike Morhaime passion project look like? What does he want to focus his efforts and talents on?
But this much is clear — he's free to find out. The non-compete clause is gone, Mike Morhaime is a free agent and he's considering new projects. I'm eager to see what they are. His influence at Blizzard is pretty far reaching, it's hard to imagine what he is without them. This could be how we find out.