Overwatch 2: All the rumors and everything we know so far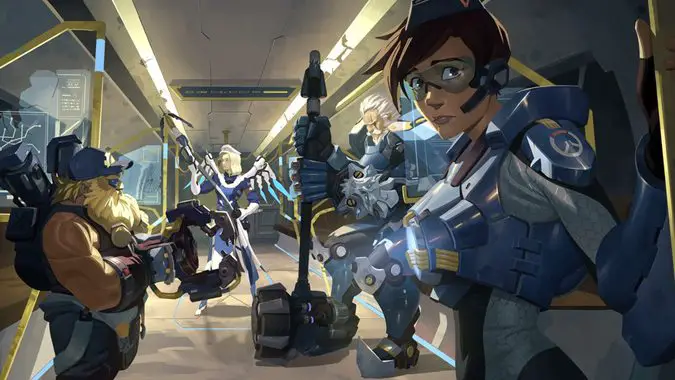 Overwatch 2 — or whatever Blizzard wants to call it — is on its way according to a solid report from Kotaku. We don't have a lot of information about the follow-up to the 2016 shooter, but as we get closer to BlizzCon 2019, the details should get more clear.
What is Overwatch 2?
Overwatch 2 will be the sequel or spinoff to the popular multiplayer shooter. It's reportedly going to be a game with a large PVE element. Some Blizzard employees compared to Left 4 Dead. It sounds like a game that will focus on co-op missions like we already get during Overwatch's Archives events. Several players team up and fight against AI bots to complete objectives. The modes are pretty popular, so it would make sense for Blizzard to make a whole game about it.
That said, we have some good ideas for what the game could be. Even if none of it is certain, it's fun to try to imagine a game that steps away from the competitive shooter parts of the original game and embraces co-op missions.
How long has it been in development?
It's largely unclear how long Overwatch 2 has been in development. Judging from the report, it seems like it's been kicking around at Blizzard long enough to start to resemble a playable game. A lot of game projects spend time in a concept phase where most of it is either lots of whiteboards and sketches or really rudimentary demos. This game sounds like it's a little more put together than that. And considering other Overwatch-related projects were hinted at in a May 2019 investor call, it seems like it's far enough along that Blizzard want to start talking about it.
When will it be announced?
According to the original report, Overwatch 2 will be announced at this year's BlizzCon. BlizzCon takes place on November 1 and 2. The new game is likely going to be one of the developer's big announcements during its free-to-watch opening ceremony — as long as virtual ticket is available once again this year.
We're only a few months out from knowing exactly what Overwatch 2 will be and when we can play it. It wouldn't be surprising to see this game launch mid-to-late 2020 if it's smaller in scope that the original game. Hopefully the wait from announcement to release isn't long. The world could always use more heroes after all.