What's your favorite boss from Azshara's Eternal Palace?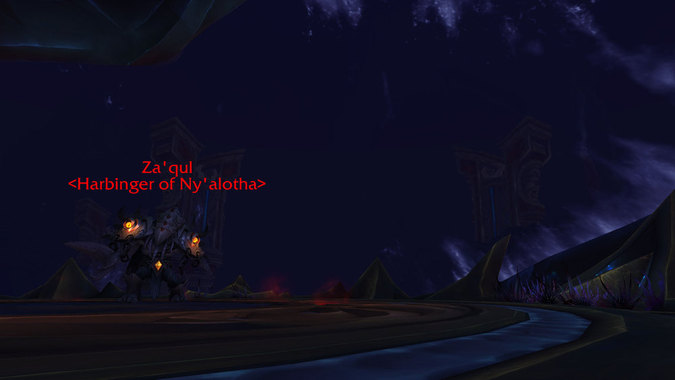 The Eternal Palace is full of colorful characters and creatures. As always, there's probably one that sticks out for you — a boss that's above and beyond the best in there. It could be you have the most fun doing their mechanics or just really like their look — but there's always one. Za'qul, Harbinger of Ny'alotha is that boss for me.
In the land of Ny'alotha there is only sleep…
There's a lot happening in Za'qul's fight. Right from the start, you have debuffs that need to be dispelled, summoners bringing Void Aberrations into the fight, and massive tentacles slamming across the room. From there, it only gets crazier! Tanks have to move him into the right position to soak a massive hit and you have to send damage dealers to a Fear Realm to kill new summoners, all while still dealing with the giant tentacles from the start. There have been fights before where they throw lots of mechanics at you and each phase builds off of the one before it. Usually, those final crazy phases don't last for 50% of the boss. It's a very controlled chaos.
In the sleeping city of Ny'alotha walk only mad things.
I love his model. He's probably my favorite looking Faceless One. The giant crab claw generals like Vezax from Ulduar are a close second though. The eyeballs on his pauldrons act as flashlights. You can see where they're looking by the pool of light they cast on the ground. I don't know which animator/artist at Blizzard did that, but they're clearly not being paid enough. Plus, I'm always a sucker for the Old God design and lore. But just remember, there is no cow level.
Ny'alotha is a city of old, terrible, unnumbered crimes…
How about you? Are you a fan of the Blackwater Behemoth and the underwater mechanics? Do you like finally getting to put Lady Ashvane in her place? Or was finally getting to fight Queen Azshara everything you hoped it would be?