Where were you and what were you doing back in 2004 when vanilla World of Warcraft launched?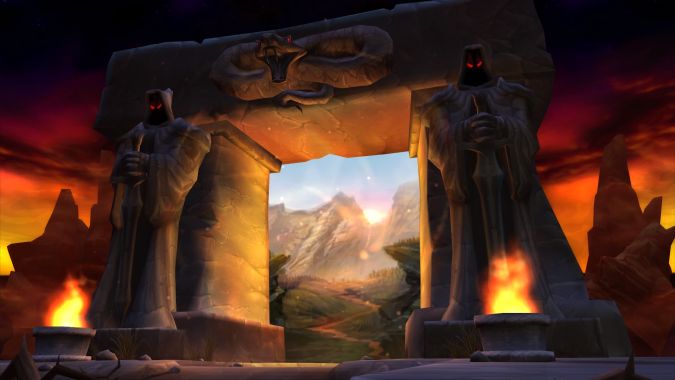 Today, the long-awaited World of Warcraft Classic finally launches. Originally announced at BlizzCon 2017, WoW Classic was a surprise that not only delighted fans but also stood in the face of all of Blizzard's previous remarks about vanilla servers never happening. And even though today might not be exactly 15 years after World of Warcraft originally launched, it's still close — and more importantly, it's a perfect time to start reminiscing about how far we've come over the last 15 years.
So today, we're asking something simple: Where were you when vanilla WoW launched? What was your life like?
For me, I was… uh… well, I was in seventh grade. I would come home, watch X-Play, and do homework before going to bed at an actual reasonable(ish) time. In fact, X-Play is the show that got me to purchase WoW to begin with. I didn't buy it right at launch, but I did see several episodes — both pre- and post-release — that made it sound like the Greatest Game Ever™. I was honestly more of a console gamer back then, and my only exposure to anything Blizzard was bits and pieces of Warcraft 3 (mostly via watching my cousin) and StarCraft (via my friends).
Purchasing WoW changed my life. I met new people (some of whom I'm still very close friends with today), shifted to a much more PC-centric gamer, and fell deep into the world of Blizzard games, to the point where it's now a very big part of my career. Oh, and I discovered what it meant to really stay up all through the night playing video games. My first-ever raid? I was up until after 3:00 a.m., feeling both a mix of excitement from the experience and guilt from knowing what my parents would have thought of that.
I was a different person back then. I didn't know what an MMO was or how much time I'd spend on it. I never imagined I'd be playing that game 15 years later. And now? I get to experience vanilla WoW again, but in an entirely different light. So, again I ask — who were you when WoW launched? What were you doing? And as a bonus, how has WoW changed your life in that time?