You can't log into both WoW and WoW Classic at the same time due to technical limitations, but maybe you should be able to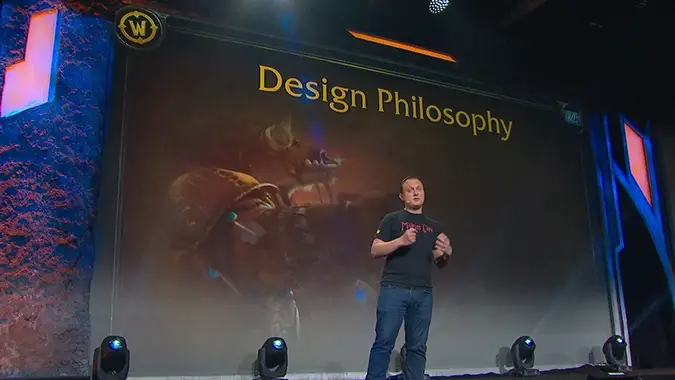 Logging into different versions of WoW has never been a thing until now, but the queue times for WoW Classic are making it an issue. Since WoW Classic runs off the regular subscription, everyone who is subscribed has access to both WoW games. But many players are just now finding that they can't log into retail WoW while waiting however many hours to log into WoW Classic. When you try, it will act just like if you tried to log in from another location: the first instance will disconnect to let the second go through.
This may seem like a conspiracy or another way to stick it to the players, but it's not. You also can't log into both retail WoW and the PTR at the same time. It's a technical thing that has been in place forever, but was never really noticed because only a small percentage of people use the PTR, and until now we haven't had multiple games of WoW on the same subscription.
To be fair, we knew this would be a thing before Classic launched. Blizzard had a community summit back in May with many content creators, and this particular fact was revealed in WoWChakra's interview with John Hight (Executive Producer) and Omar Gonzalez (Senior Software Engineer). It's unclear if this was a specific decision not to override the technical limitations in place, or if they were just restating that there are those limitations.
Thankfully Blizzard seems to be taking measures to curb the long queues so that people can actually play WoW Classic. There still may be queues for the most populated servers and players want something to do while staring at the login screen. It's just natural to expect to play retail WoW, since that's what the subscription is actually for, while waiting to get into WoW Classic. With all the changes Blizzard is making to smooth out the Classic experience, maybe removing the login limitation could be one of them.