Off-Topic: Dungeons and Dragons gets a new campaign module with Descent into Avernus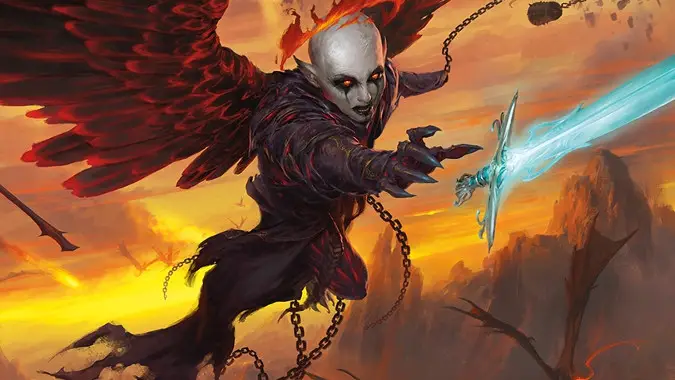 If you're playing Dungeons and Dragons or just like reading the books — and there's no shame in that, I'm a huge fan of way more RPGs than I've actually gotten to play — you may be wondering what Baldur's Gate: Descent Into Avernus, the latest D&D adventure, is all about. Is it tied into Baldur's Gate 3? Or the previous two installments in the Baldur's Gate computer RPG series? Or is it its own thing entirely?
Well, for starters, the only tie it appears to have with the as-yet unfinished Baldur's Gate 3 is that both the game and the module are set in the city of Baldur's Gate, on the continent of Faerun, in the classic Forgotten Realms campaign setting created by Ed Greenwood. While Baldur's Gate 3 seems to be about the Illithid, or Mind Flayers, Descent Into Avernus is about fiends — Avernus is the first layer of a realm of evil known as the Nine Hells, and this module will take your characters from 1st level all the way to level 13, meaning you'll get to play in this story for multiple adventures in a D&D campaign. It's a big module, is what I'm saying — Descent Into Avernus is in the tradition of so called 'super modules' like the classic Temple of Elemental Evil, the Scourge of the Slave Lords compilation module, or my personal favorite, Queen of the Spiders.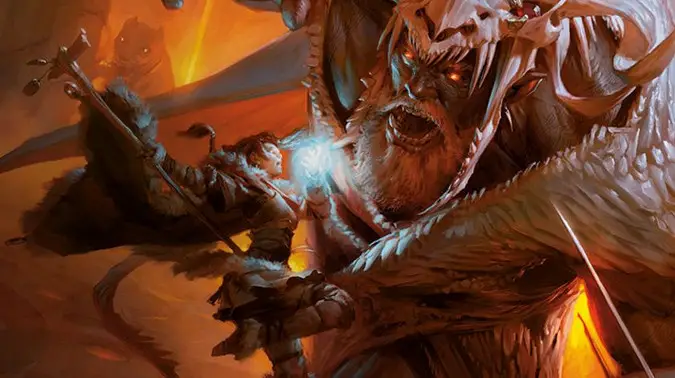 The Mega-Adventure
But unlike those modules which c0mbine earlier, smaller modules into a larger campaign, Descent Into Avernus is designed to be a singular campaign from the jump. For a DM, this kind of product is both a blessing and a responsibility — you have to know how best to fold such an expansive adventure into your game so it doesn't swamp your party or completely overshadow your game, especially since it's designed to take multiple sessions to complete. Going from 1 to 13 is a significant time investment — you have to be ready to run Descent Into Avernus for weeks or months before you'll be done with the story.
Without story spoilers, we can discuss that the scale of the game play here grows as you play it — your party goes from new adventurers starting out in Baldur's Gate to powerful figures capable of and willing to exploring Avernus itself, and taking part in the Blood War between the Devils of the Hells and the Demons of the Abyss. If you're familiar with Diablo, think the Eternal Conflict, but it's bad guys vs. bad guys. I'm personally a sucker for big modules like this — even if you don't want to run the whole adventure, they're usually great for stealing ideas and cribbing parts of the adventure to use in your own game.
Baldur's Gate: Descent Into Avernus is $49.95 USD, available online at various retailers including Amazon, and can also be purchased at D&D Beyond and other online services for use in your campaign. It can also be bought at your local gaming store, and there's a special edition cover available for people who pick it up at a brick and mortar location.