How complicated should WoW secrets be? And when should Blizzard step in for clarification?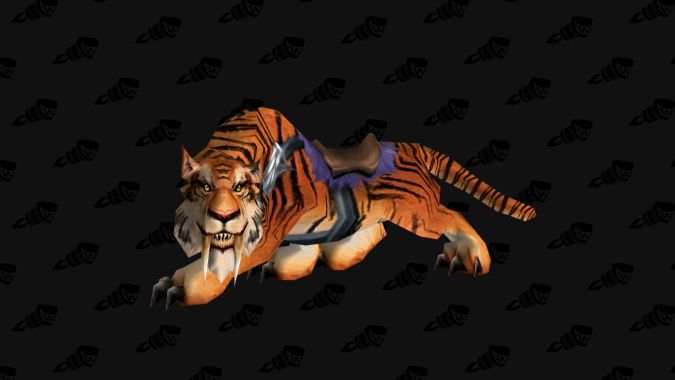 With the release of patch 8.2.5 to World of Warcraft, players have seemingly discovered yet another secret to hunt for. This time around, it's Jenafur, a kitten — and presumably collectible Battle Pet — that appears to have run away from its owner, Amara Lunastar. So far, the hunt hasn't made it too many steps into the who-knows-how-long overall process. But that's not to say that the Secret Finding Discord hasn't been incredibly busy trying all possible avenues of success.
One such avenue (not listed in the document, but mentioned in Discord) involved something to the effect of visiting the location of Amara on both modern WoW and WoW Classic, then comparing and seeing if the latter held any clues as to the former's whereabouts. And even though several of these hunts have involved utilizing outside resources, they've never actually required searching in another game to help solve. Time will tell if Blizzard actually went to such lengths with this hunt, but the fact that it's not outside the realm of possibility speaks to how intense these hunts have gotten.
However, what's even more "out there" is the case of the recent Bengal Tiger maybe-mystery reported by Wowhead. For those not in the loop, the Bengal Tiger mount is an unused mount from the vanilla version of the game, but it was recently updated. What's more, a player was seen with the mount, and their information — name, guild, armory link, and Wowhead profile — was briefly shared. Why? Because it was originally thought to be part of another elaborate secret hunt. Again, by now, it doesn't seem outside the realm of possibility that Blizzard would have created a Wowhead account and planted comments over the course of the past couple weeks to help create an entire ARG around the latest secret.
But here's the thing — there are also comments saying that the player with the Bengal Tiger mount is actually someone who was granted it via a Blizzard collaboration with the Make-a-Wish Foundation. As of this writing, neither the ARG or Make-a-Wish claims have been verified — but the fact that someone who may have been the recipient of a rare mount as part of Make-a-Wish is being approached by dozens (if not hundreds) of players in the name of hunting a secret that probably doesn't even exist is… problematic.
So not only have players been hunting secrets by looking across multiple games, they've been potentially reading into acts of goodwill and causing harm as a result. Step-by-step, it's understandable how both came about. But now that we're here, maybe we should ask ourselves, where should the boundaries be? How elaborately should Blizzard hide secrets? More importantly, should they clarify what they would or would not do in the name of hiding those secrets? And when should someone step in and tell players, "This isn't a secret — it's a gift"?