Is Overwatch 2 really a sequel?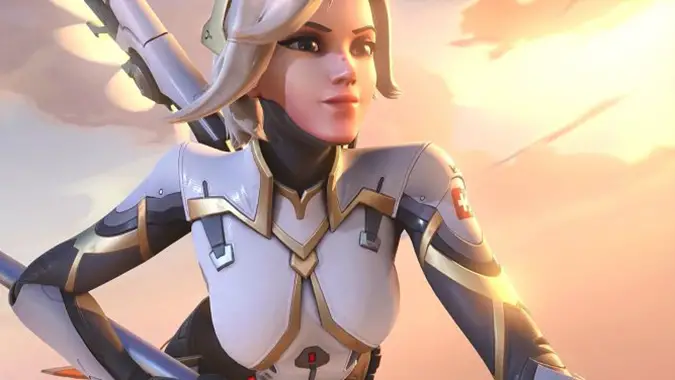 Given all we know about the newly announced Overwatch 2, it sounds like the game is less a sequel and more like an expansion. But for some reason Blizzard doesn't really want to use that terminology. The game "redefines the sequel" according to the team, but functionally it adds a component to the game that it's never had before — or at least never had in such a robust manner.
In some ways it makes sense why Blizzard want to call it a sequel. The PVE Story Missions and Hero Missions add a lot of dynamic parts to the game's FPS foundation. There are talents and items and enemies that drop into the linear, beautiful maps that couldn't have happened on the game's current engine. Overwatch 2 brings modifications to the way the game runs and reimagines our favorite heroes in a high fidelity art style. But at the end of the day you're still playing the same six versus six PVP mode at its core.
As we've already explained, Overwatch 2 is the purchase you make if you want access to the PVE parts of the game and probably any new cosmetics not from the first game. But if you don't buy it, you'll still need to upgrade to the new engine. You'll likely even see a "2" on the title screen. The game will work just like it does now, except the PVE sections will be locked from you. This is because Blizzard needs to bring everyone into the new tweaked engine. That way, things like Workshop modes work evenly for all players. It's like a WoW pre-patch where everyone is playing Battle For Azeroth. But come patch day you might not actually have the features like allied races unlocked until you buy it.
So is Overwatch 2 really a sequel? Unfortunately the answer is a little vague: it is and it isn't. It's the second chapter of the game that will come out with a load of new content. If we were only talking time investment, it'll probably take you a traditional sequel's length of time to see all the new heroes, PVE missions, and cosmetics. But it's also a new coat of paint for a game that we're already familiar with, and parts of it are free for everyone who already owns the base game. It's best to think of it like an expansion or a paid-for content bundle that includes new modes.
If we strip away the realities of purchasing the game and how much content it will have, we still have a load of new stuff and ambition from the team about a game that's three years old. That's good news, no matter what you decide to call it.